Product description
Product reviews
Video
Manual
Help adjust your posture-Keep your shoulders open and back straight, and correct your posture.
The clavicle brace is ready-to-use support. It is used for posttraumatic or postoperative immobilization of the shoulder and upper arm.
Design principle of figure 8 bandage
The back pad is filled with three layers of wool felt
The shoulder strap is made of sponge and high-tensile material
Keep wearing it for two hours every day, and it will have a good fitness effect.
Correct posture while reading.
It's comfortable, light, and doesn't interfere with your activities.
Relieve shoulder and back fatigue after a long time working.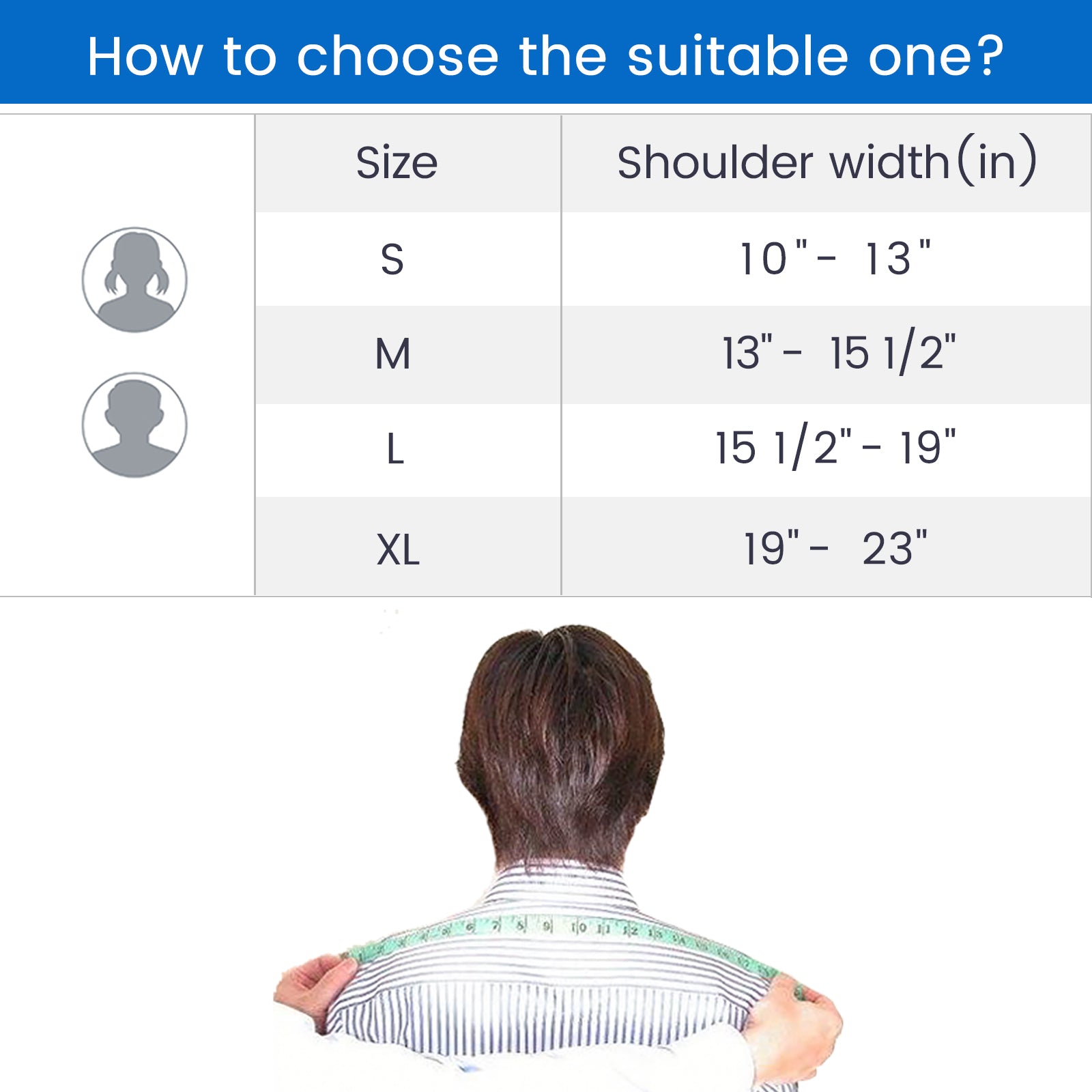 How to choose the suitable one?
Measure your shoulder width and choose the appropriate size.