Features
Product reviews
Q & A
Manual
VELPEAU Neck Brace Comfort Version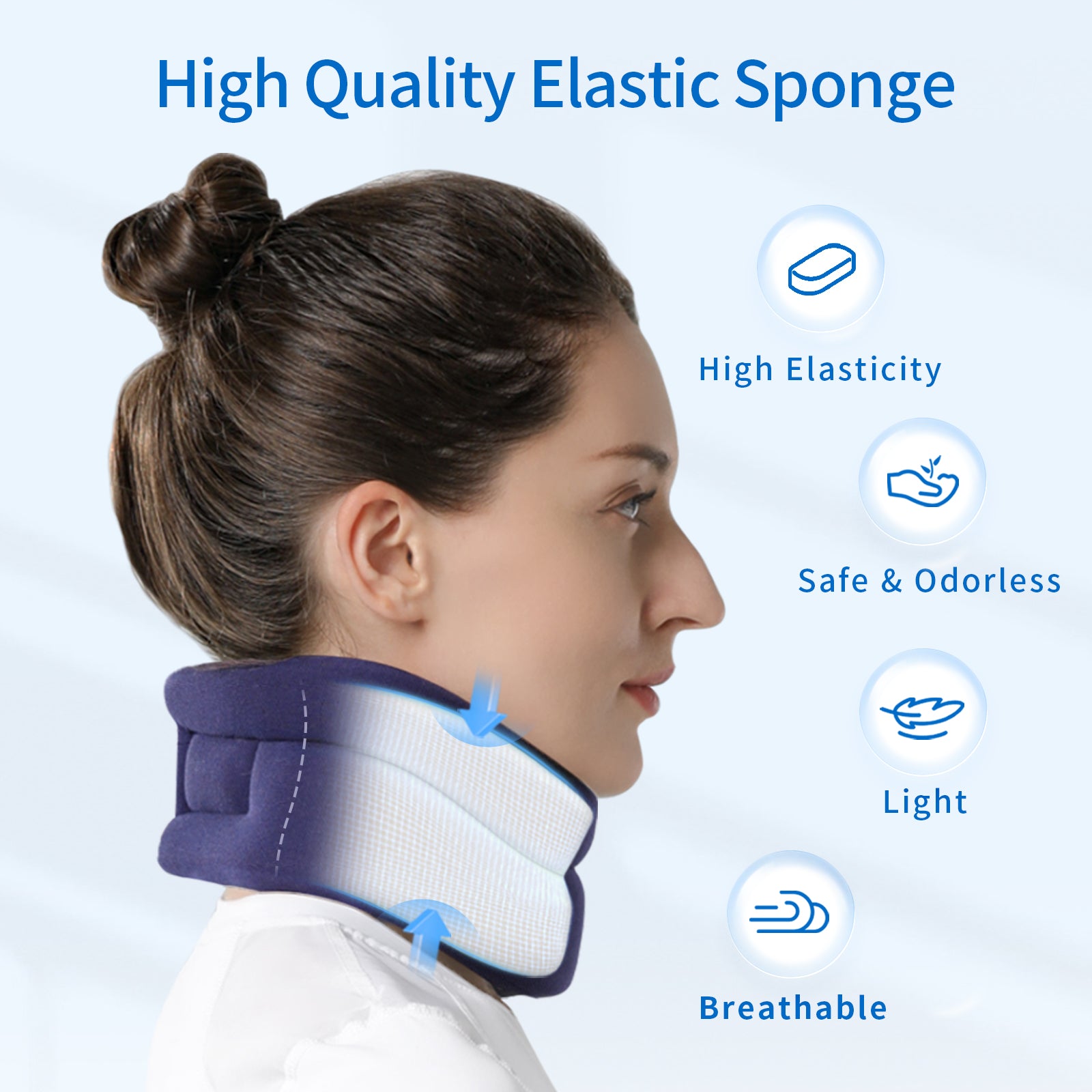 Why Choose VELPEAU Neck Brace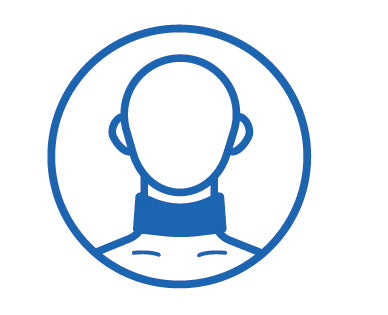 keep neck in good posture
This helps to keep neck in good posture so good pain preventative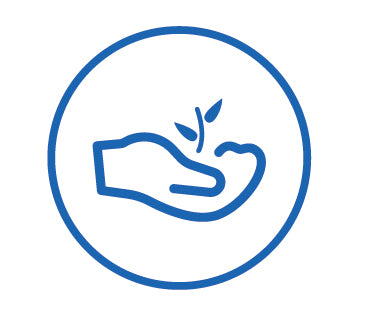 Comfortable fabrics
The fabric is very comfortable and not abrasive on the skin.
Helping to alleviate neck pain
Support with cervical pain from disc degeneration.
●Benign neck injury, neck brachial neuralgia and neck pain.
●Mild cervical arthrosis, chronic neck pain.
●All kinds of pain caused by cervical spondylosis and the regulation of joint instability.
●Treatment phase after lifting the rigid neck brace.
●To prevent the pain caused by swinging.
●Support and correct neck posture, prevent chronic strain.
●Postoperative care, torticollis, compression syndromes, rheumatic and/or degenerative disorders.
Adapts to Multiple Scenarios
Sleeping
Improve your sleep quality/Ease snoring.
Working
Wear it to relieve fatigue at work.
Traveling
Relieve pain, it is more comfortable to wear while traveling.
Reading
Correct cervical vertebra while reading, provide cervical vertebra stable support.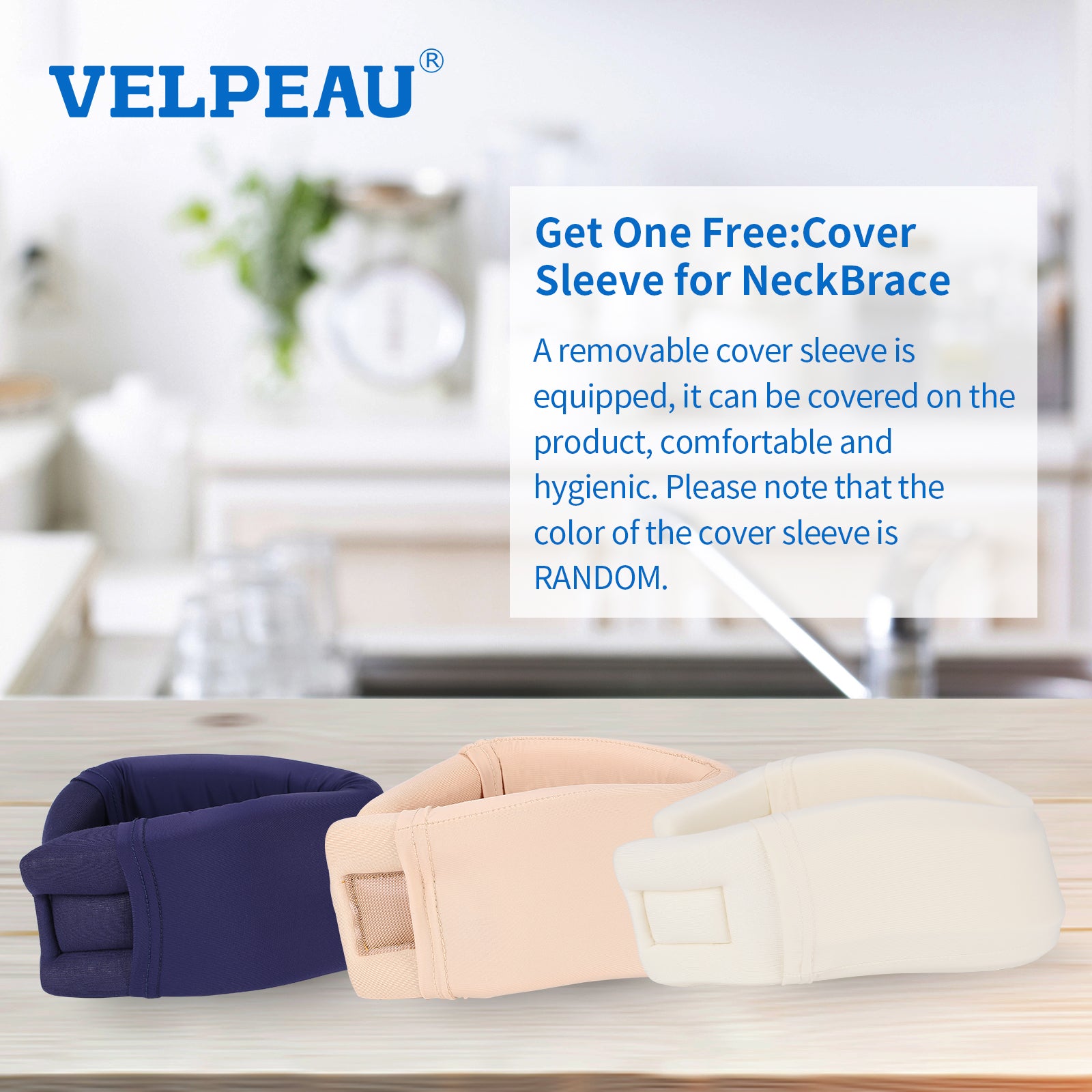 Cover Sleeve for Neck Brace
A removable cover sleeve is equipped, it can be covered on the product, comfortable and hygienic. Please note that the color of the cover sleeve is RANDOM.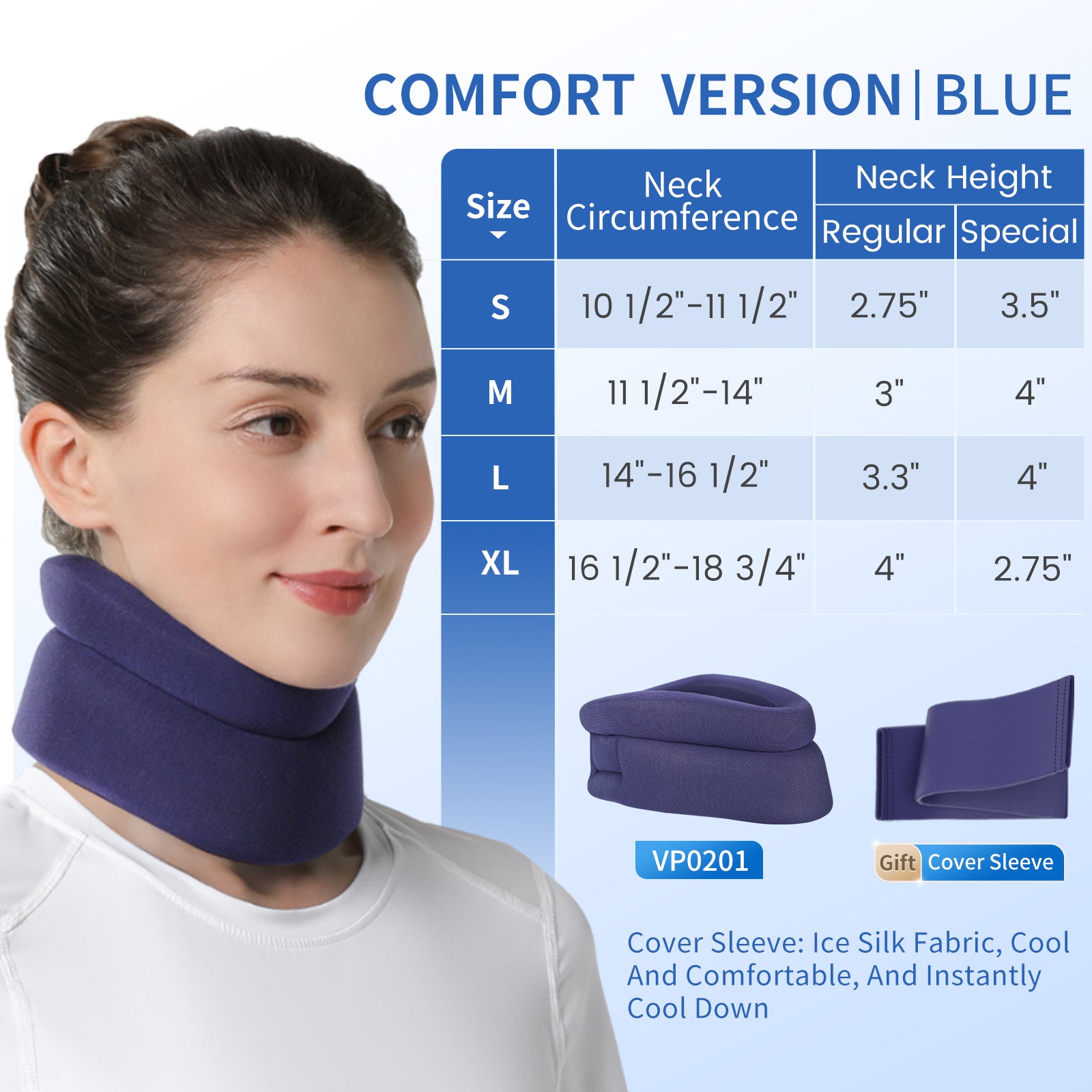 How To Choose The Right Size For You?
Using a soft tape measure to measure your neck circumference and the distance from your collarbone to the bottom of your mandible. Then, refer to the product' s size chart to choose the appropriate size.
Absolutely Great Service!
I ordered a neck brace after my neck surgery. It arrived in one day. It was too large. So, we ordered a return label and sent it back and ordered the next size smaller. It arrived the next day. I must say, I was very pleased since I was going from a hard collar to this nice softer collar. I can wear it when sleeping as well. I am very pleased with this company and their fast turn around service. The product is high quality and very comfortable. I recommend it to anyone with neck pain. I gave the company and their neck brace 5 Stars.

Support
It's fine I like it

La verdad , y q no hagan a uno comprar productos q no funciones .
Thanks

Good support
Since I've been using this product particularly for sleeping, I no longer wake up with pain.

Good for neck
Good comfort

Perfect Solution
I am using the cervical collar to support my chin so my mouth doesn't flop open when I sleep. Until recently, I was pushing a body pillow up under my chin to accomplish this. This is fine for cooler months, but nearly unworkable in the warmer months where I live. The cervical collar is the perfect solution, supporting my chin without the body pillow's drawback of holding in the heat.

Instant relief!
After weeks of pain in my neck and headaches the pressure on my neck I felt some relief as soon as I put it on.  I will continue to wear it until my neck pain is gone.

Excellent product!
Excellent product and delivery.

Excellent: a firm but gentle support to an arthritic neck
My mom's arthritic neck gave her lots of pain. This support has improved her neck mobility and diminished the pain. Very happy

It helps keep neck  aligned . Helps to Alleviate the pain
Like using at night , had a whiplash injury years ago, that still bothers me . It help keep my neck aligned.

Soft collar, perfect for computer use
I do a lot of editing on my computer and my neck gets fatigued. This collar is perfect for support and comfort. Plus, it comes with a smooth removable sleeve for extra comfort and washing if needed.

It performed as I needed. It was a bit uncomfortable and hot, but it allowed my neck to heal.
It was a tad uncomfortable and hot,  but did the work fhat I intended.

For the first time, could turn my head in the morning.
1. Received immediately and it has helped my neck, movement and lessened the extreme pain.

Highly recommended support for sleep apnea
"I read Lyn's review on using the ""comfort"" version for neck support in conjunction with a Cpap machine!  Masks are generally too large for my head and face [made for men perchance? Though older women are prone: lack of collagen]  AND it worked!!The added neck support reduced my index [with the machine] from 9 episodes of apnea per hour to 2.5  I feel soooo much more alert and clear-headed during the day. Thank you both."

Same as described
Excellent  support for neck stiffness

Reliable And Great Quality
Good value for money

Very pleased!
Very comfortable and well-made...eases my neck pain so well.

I wake up symptom free ‼️
The support I get from the collar when I'm sleeping is key to the reduction of my radiculopathy pain, tingling, and numbness.  I highly recommend this if you suffer from radiculopathy.

Helps a lot.
This neck brace has helped me tremendously. Good fit. Thank you.

IT REALLY WORKS !!!!!!!
Started with pain from my upper back all the way to my left arm since April last year, visit to the chiropractor 3 times a week, at home tens machine daily and massage gun, then MRI, evaluation with neurologist, started with steroids, prescribed by my doctor, anti inflammatories, pain meds, acupuncture, and succeed just by 15%, then I stopped all meds and I was accepting my faith to live with chronic pain, lastly I went to the orthopedic surgeon and the solution was epidural injections and schedule surgery in the nearly future, by doing that my career will be over.February I got a cross with this neck brace and reading all those incredible reviews I was skeptical at first becaus it didn't make sense something that simple will fix a chronic problem going on for almost a year but $20 it's nothing, decided to try it, sleep at night and use it as soon as I got home, first night was difficult because I never had a brace by the third day my pain went down to 50% and now I'm fully recovered. !!!!!!!

Works
Had neck surgery and this really helps

Very supportive and inexpensive
very supportive and inexpensive

None
None

Great for Cervical Dystonia Patients
This is great for Cervical Dystonia patients for use when breakthrough pain occurs.

Great for my healing broken neck.
It helps with pain.

The best I have ever had
Fit me absolutely perfect.

bought for a friend
Starting using this a month ago to get her neck more support. I use the exercises in the book. It took a month for a PT to get here. So she is much better

Nice little neck support product
I bought this to correct my neck posture. I would say this product does what it says …

Reduced pain
The neck brace helped reduce my neck pain.

Excelente producto
Cómodo, suave y muy confortable para el alivio

For neck pain
Bought this for my wife to help alleviate neck pain good quality performance as it  should

No more neck pain.
It took a little getting used to the neck brace but once I did I loved it. It keeps my neck pain free with no feeling of being choked. I wear it comfortably at night and during the day if I start to feel neck pain. I'm very happy with this brace.

Got relief
Turns out this was effective in alleviating my neck pain,This was a good size for my neck -smaller- and comfortable. Not good to drive with it. Also, not good to drive with

My Mother Loves it
I order these collars for my 87 year old Mother, she has neck and spin disease and can not have surgery because of her age and other issues that would paralyze her. So her doctor says for us to keep her as comfortable as possible when she's in a lot o pain, as she sleeps or daily wear setting watching TV, walking, riding in the car to and from doctors appointments

Helps my neck from surgery
I like it

You can easily sleep with this brace
I liked that it is sturdy, the only one thing it's I bought it small. I washed and it shrank a bit. So,  now it's a bit tight, I should of gotten medium size.

Works. Comfortable.
Great to sleep in.

Great find
This is exactly what my husband needed. He had been using a similar one for years, but needed a fresh upgrade. It is sturdy, yet very comfortable and provides the support he needs to rest comfortably. I love the color choices too.

Great brace
Decided to try a neck brace and this did the trick. Couldn't get rid of the last bit of ache from a pinched nerve. Wore this one day and the pain went away.

Just as expected
I bought this because  my neck is fused and sometimes my neck aches or I feel I need support and this help.. it also made me more aware how tense and raised I had my shoulders due to pain

Great collar
Nice and flexible, not too stiff. I have cervical dystonia and bought this for the rough days!

Instant pain relief. Great price. And also looks low key
I had some neck issues from a car accident 10 years ago, and then 2 years ago started experiencing pain at the base of my neck after I got a displaced shoulder fracture where my scapula and collarbone shifted out of place. And I've gotten stiff necks and pulled muscles a couple times washing my dreadlocks because of their weight. And then started the headaches radiating from the base of my neck.I went through a couple months straight of a constant headache, and then FINALLY the thought of getting a neck brace crossed my mind and I wish I had done it way sooner. I saw at least one person had mentioned in their reviews that the smaller size has the smaller section of the neck brace on top, and that is how mine came. But I put it on and instantly felt relief. I wasn't feeling like I was struggling to hold my head up, the pain at the base of my neck significantly lessened, and it is quite comfortable as well. More comfortable than I imagined a neck brace could be. And honestly it doesn't really look like a neck brace or at least the ones you see on television and in movies. This just kind of looks like a turtleneck it kind of just blends in with my winter scarf, the color blue makes it so not much attention is drawn to it. I'd suggest this to anybody

Comfortable
I wear mine to sleep and it's great.

This brace gets more comfortable after you use it
It felt pretty stiff when I first put it on, but your body heat softens it as you wear it and it becomes more comfortable.  After using it a week or two, I didn't feel as stiff as it did when new, but still provides good support.  This is my favorite out of three that I've tried.  I bought a medium and there is about a 1/2 inch gap in the back when fastened (not tightly fastened though).  I'm a fairly small woman 5'2" size 8-10 and it seems smaller than the measurements listed.  I only wear it in bed and it has helped my daily neck pain considerably.

Wonderful cervical collar
I use this to keep my chin up for apnea treatment.  I've tried others, but this one is the best.  It's comfortable to wear and I really like the soft, smooth cover that can be slipped over it.  (I did not rate it for pain relief, as I don't use it for neck pain.)

Comfortable and supportive
I sleep in a cervical cooler because I have degenerative arthritis in my spine. The collet keeps my neck in alignment while I sleep.

Perfect soft cervical collar! Great color too.
Let's be real.. Those white cervical collars are ugly.  This product looks good, feels good, and works well.  Actually provides more support than the standard one I was given.  Comes with a protective sleeve as well.  Do not hesitate to get this collar.

Most comfortable neck brace
Love this neck brace. I have osteoarthritis in my entire c-spine.  This is the best neck brace I have ever used.  So comfortable, yet does the support that you need. Fit is perfect.  I do have a small neck but I bought the medium brace.  It fits just like I want it to.  Would highly recommend and will be buying another one !!!!!

Kept my head upright
"I measured my neck and ordered the size indicated. My brace fits fine. I don't need mine for an injury so I bought the ""comfort"" model. I'm not sure I'm going to be comfortable with anything around my neck for 48 hours, as I don't even tolerate close t-shirts, but that is how long I have to keep from looking down. My memory is not even as long as this sentence. My memory is not even as long as this sentence. So I need a constant reminder to not look down for 48 hours. I'm hoping this will do the remembering for me. I tried it on and wore it about 1/2 an hour and found it tolerable. I like the removable washable sleeve.  I lucked out mine came in black. The colors on those are completely random. So if I dribble my coffee while keeping my head up it should stay on the sleeve not all over the brace itself. Color also came with an exercise pamphlet for neck issues. However, since I used to do data entry I knew those already, a nice touch though.I hope you get over your pain in the neck that has you shopping for this type of neckwear."

Comfort
This is amazing product. Highly recommend

Divino
Divino

Perfect for after cervical surgery
This is the perfect sport collar for after cervical surgery.  My neck feels super supported when wearing it!

Supportive, comfortable, easy-to-use neck brace
Really love this neck brace. Found it really easy to use and does provide great support for the neck and prevents it from dropping too much, which was aggravating my pinched nerve. It also sits pretty comfortable around the neck so I am able to wear it for long stretches.  Highly recommend.

As described. Happy with the purchase.
Extension

Nice
Non regid , ergonomically designed collar restricts the mobility and reduce pain

VELPEAU neck brace was a comfortable fit.
This neck brace in a medium fit me just right. It was also comfortable and soft. It came with a sleeve that will help keep in clean and also provides a soft touch on skin.

Pleased
The collar works very adequately.

Great neck support
Took a couple days to get use to it with my neck muscles. Now it's been great. I use it everyday

Just as described.
Excellent Seller.  Great product.  As comfortable as any neck brace can be at any price. Fast shipping.

Firm but soft and smooth.
Well made, well formed, well covered

Finally, something that works for Mom
Our Mom has had neck pain and has tried other neck collars, but this is the only one that has given her relief.  Soft yet sturdy enough that it doesn't choke her and it has a washable cover.

Better than any of the neck pillows sold at airports
Best comfort while flying.  It prevented neck strain from nodding off to sleep. Great product.

Brace
I like it very much , it has just enough support for my neck. I Spinal surgery a year ago him. I'm just now able to transition into a softer brace. Seems to work well

Muy bueno y fuerte
Buen color y fuerte

Just what I needed!
Supports my neck while adding great comfort. Keeps my neck aligned.

Comfortable Neck Brace
I have been having occasional pain in my neck and this brace provides support. I only wear it for brief periods, but find it helpful.

Comfortable
It's a comfortable and supportive product. I use it all the time except at bedtime.

No more morning pain due to this brace
This brace is worn only at night. I have degenerative vertebrae along the cervical section of my spine. The brace helps keep my neck aligned while I sleep. I now do not have tingling in my hands in the morning. If I do not wear the brace, I have tingling and pain in my hands in the morning.It is far more comfortable than the rigid neck braces and for me, and works just as well.

Perfect
This brace is not too soft or hard. It is perfect. It has a sleeve that goes over it so you can take it off to wash it. I also love the blue color.

Life changer
I needed a supportive yet soft collar to sleep in that prevents my lower jaw from falling back which causes mask leak from my APAP therapy.  This collar has made it possible again for me to get a full night of restful sleep.  I cannot express enough how this is a life changer. My AHI has dropped from the high twenties down to six.Highly recommend this product, but make sure to measure your neck circumference and height between jaw and collarbone.  I was surprised to determine I was an XL, but it fits and works perfect.

Works for me
I wear this brace at night and it has helped my neck and shoulder pain.

Comfortable fit
Previously, I had bought the standard foam neck brace CVS offers. It was too big. This one, a size M, is perfect. I like the removable cover which can be washed. I wear the brace on and off during the day as needed. It lets me be upright longer during the day. It also really helps when I'm driving. Before I started using the support when driving, my hand would automatically brace my neck every time I had to look to the left. I also felt tense, afraid that hard braking, going over a pothole or large bump, or getting hit by another car would be catastrophic for my cervical spine. Now I can drive with less anxiety, which helps keep muscle spasms at bay.

Good neck brace to use
This neck brace really does add support to the neck. It is very comfortable to wear all day if needed and it is very lightweight. Love this neck brace.

Love it!!
I live this collar it fits perfectly, and is so comfortable to sleep in!! I'm 5feet 4 inches and do not have a long neck do this actually is a perfect fit! Not too short, not too long. I would definitely recommend this!

Helps ease pressure on neck
Semi comfortable. Can only  leave on a few hours during night.

Very pleased
Great quality and comfort

Much less neck pain in the morning
Found this is comfortable enough to wear while sleeping which helps me to wake up in the morning with much less neck pain.

Comfortable support
I am pleasantly pleased with  my purchase of this collar. It's supportive snd soft. But the extra sleeve that it came with is super soft and makes it so much better!!! Plus it's removable so it can be washed as necessary. And wearing the collar makes my neck feel so much better! Love it!!

Excellent product!
The perfect combination of support with the comfort of softness. The removable, washable sleeve makes a huge difference.

Does just what it's suppose to do.
I like it because it's comfortable and it supports and keeps my neck in the correct position or posture. I just wanted something simple but did the job. This is it. Glad I bought it.

Worth it
Purchased this for my husband after surgery. He always sat with his neck almost touching his chest. We are using this to stretch out his neck muscle so he can hold his head up again. It's comfortable, can get hot at times but it offers great support. Have seen his neck improve a lot since buying this

My sister rates it excellent
Awaiting neck surgery, has helped relieve pain.  Has not been able to use in sleeping, but thinks other people will.

Comfortable and Supportive
This brace is much more comfortable than the rigid white brace I've been wearing.

Neck Brac
We love how comfortable this neck brace is. And, it offers terrific support. Absolutely love it.

Good
Good to use during day.I don't like it to sleep.

Perfect for my need
I have to wait a month for doctor and pain treatment. This collar has really alleviated some pain. Sleeping much improved without pain. The height is perfect without impeding daily function

Amazing product
I ordered this one for my mom. I have gotten her few others before but she says nothing comes even near to this one as it is very good.

Comfortable and serves its purpose
I imagine this is about as comfortable as you can expect a neck brace to be. Worth the price for sure!

Its worth the price.
This brace is comfortable and easy to use. It has decreased my neck pain from sleeping. I like it!

sturdy and confortable
I have been using it for 3 months, it is sturdy and comfortable.

works great
This neck brace is wonderful. only to hot to wear outside in the summer but it does the job. This is the best one I have used

Would purchase again.
Works well and, it's compact, great for traveling.

Excellent product.
Use it for get relief from pain due cervical spondylitis during sleep in night.

I love this product
Super comfy

Great!
Got this for a pain on my neck and it works.

Very comfortable worn at night and while working on theComputer
Very pleased with this collar

Quality
The customer service is great,

Excellent
Excellent

Great night sleep
I have had four neck surgerys. I love this neck brace. Now I wake up in the morning without a stiff neck. It is very comfortable to sleep in.

Comfort
When  I wear it I felt so good this staff is awesome I like it

Worked perfectly
Worked perfectly

Very comfortable for sleeping
Soft and comfortable to wear during sleep and keeps the neck in place.  Like the adjustable strap.

Helps with neck pain
I sleep with it on about 2 x a week and it gives my neck the support it needs , helps with disc pain.

Saved me!
I have occipital neuralgia and this has literally saved me from pain. It has helped more than all the painkillers out there. I love this!

So much more comfortable than what they sent me home with
This was a major improvement over the uncomfortable brace the hospital sent me home in that was uncomfortable to sleep or even watch TV in.  Highly recommend.

Good for computer work
"This product helps me keep ""neutral"" alignment while doing computer work...do too much computer work which results in neck pain. I showed the collar to my PT and he approved for computer work."

comfort
comfort ease to use

Perfect
I wanted a brace for sleeping and one that was less intrusive for special moments. I purchased the small comfort option because it was under 3" ht. It is perfect and the slip cover is divine. I absolutely love this and will be purchasing several more in the different sizes and options.

Good value
As described. VELCRO STRAP IS VERY GOOD BECAUSE OF THE RECESSED CHANNEL


【From Velpeau】First,a silky sleeve helped to prolong the need to wash so often,All Velpeau neck brace will come with silky sleeves.
Can be washed by hand, air dried and is cooling to the touch and while on the neck brace keeps it feeling cool around your neck.
The main difference between the ordinary model and the special model lies in the neck height.
You can choose the right size according to the size chart on the product page
【From Christo C.】Great supporter for my neck. I believe the main functionality is to make my sitting posture and habit better.No more neck pain for now.Hope it could last long to change my life.

【From stefan 】This neck brace helps to keep neck in good posture so good pain preventative.
【From galsal】I have not tried it as a travel support pillow but feel pretty sure it would.  This is the best neck support purchase  I have made out of several - It fits smugly around my neck and has firm support.   Hope this helps.  I have the large size - it can be adjusted with the strap.
Yes. It's washable.Please hook Velcro before washing to prevent other clothes from sticking .There are cleaning methods in the product manual.