More details
Product reviews
Video
Manual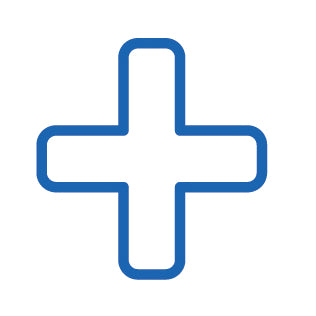 Medical Grade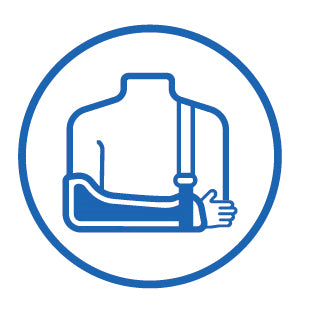 Designed for Arm Injuries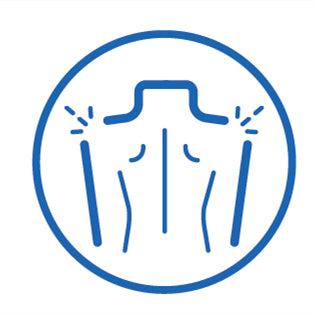 Recover Faster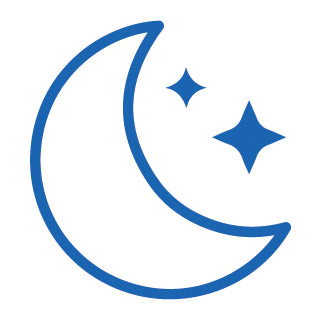 Suitable for Sleeping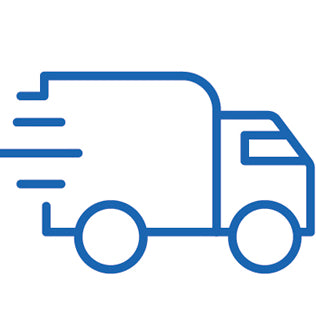 Faster Shipping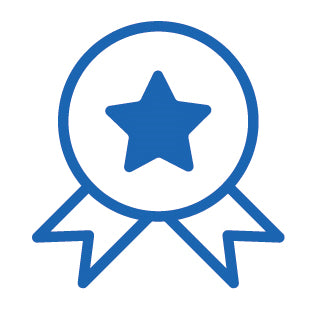 High Quality
VELPEAU Arm Sling Shoulder Immobilizer
This Arm Sling is fashionable, delicate cut, fresh and simple, no smell. It will make you feel better and help you or your friends through tough time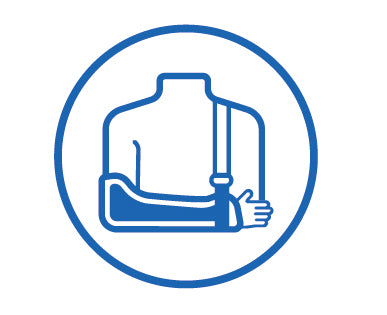 Perfect aftercare for your arm injuries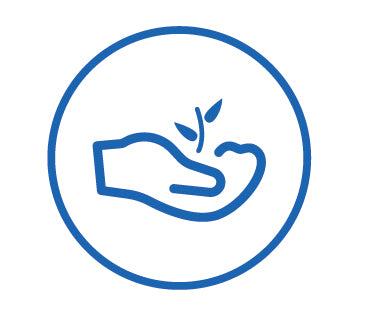 Skin-Friendly,safe&odorless
Ventilated and breathable without stuffy sweat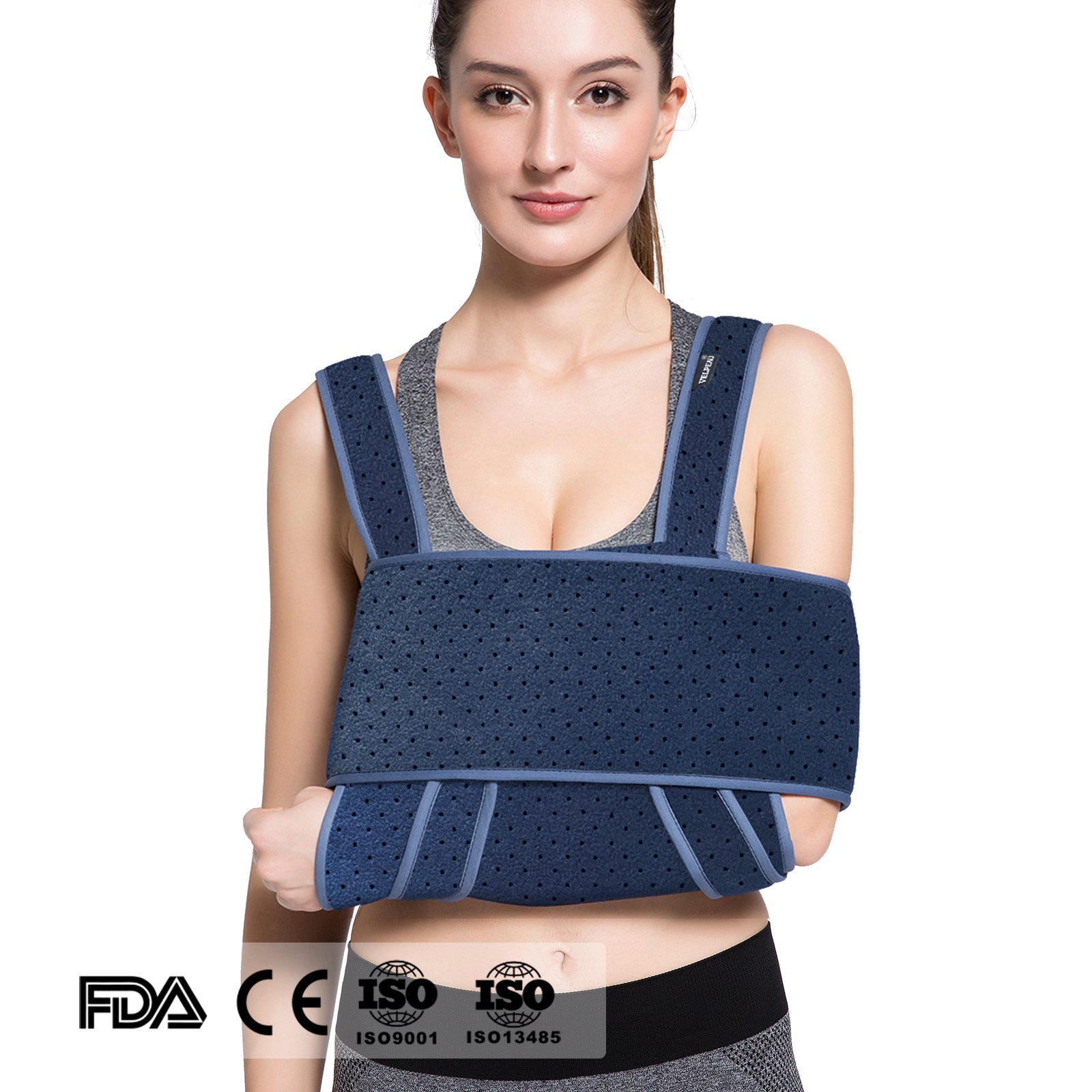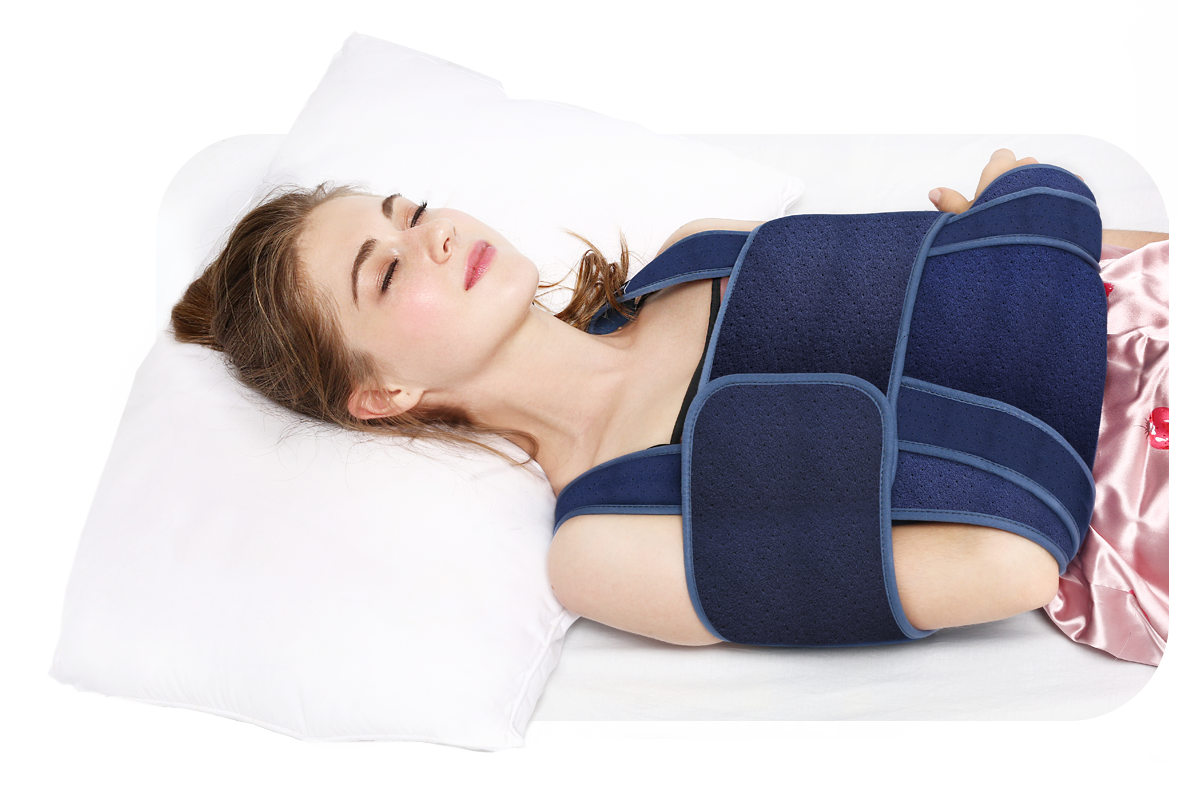 Suitable for sleeping
It's especially suitable for sleeping, but also can be used at home, travel or work.
It provides perfect fixation for the injuries,including shoulder, rotator cuff, shoulder blade, humerus injury, nerve paralysis, arm hemiplegia, etc.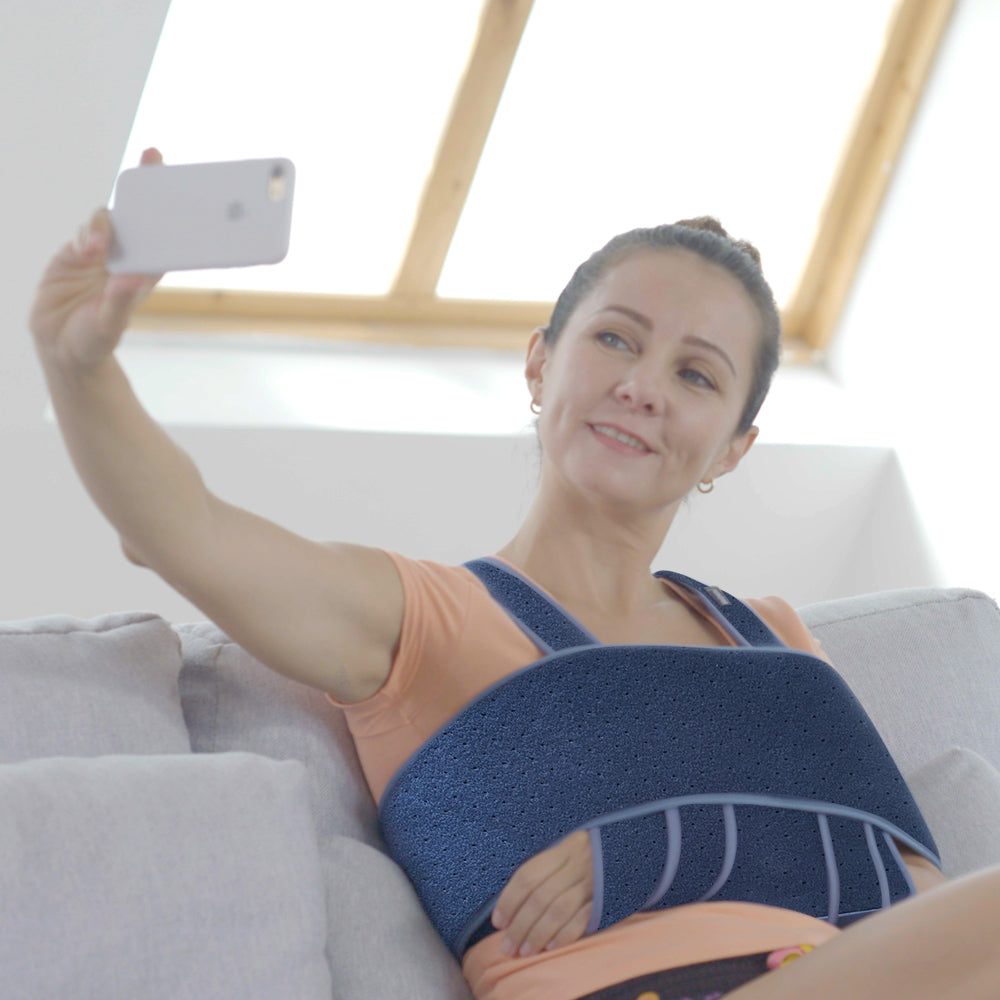 EASY TO PUT ON AND ADJUST
This Arm Sling Shoulder Immobilizer is fixed with high sticky Velcro that is easy to put on and take off, and you can adjust the tightness quickly and freely. It provides perfect fixation for the injuries,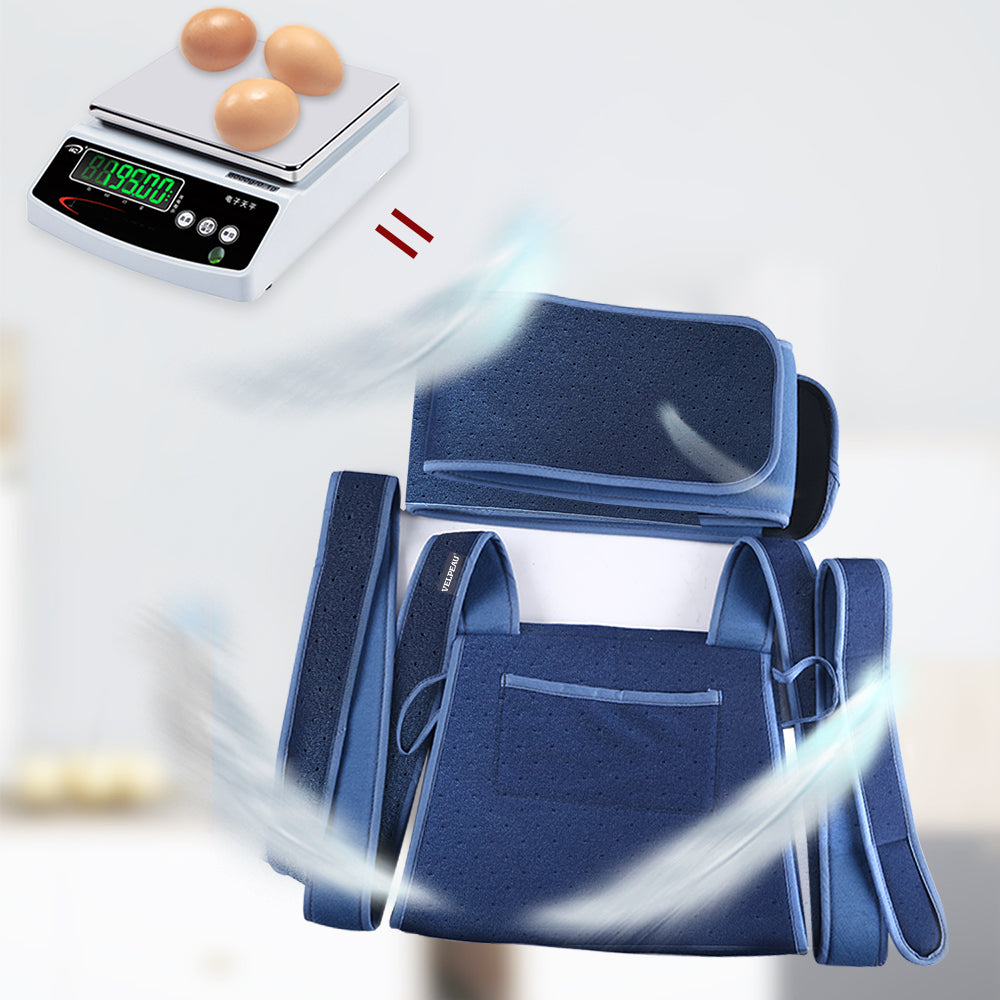 LIGHT AND SOFT, BUT STABLE
Made of sponge and skin-friendly sweat cloth.And there are many holes on the whole product. It's smooth and soft, breathable and absorbent, and stable. Make you feel more comfortable in summer.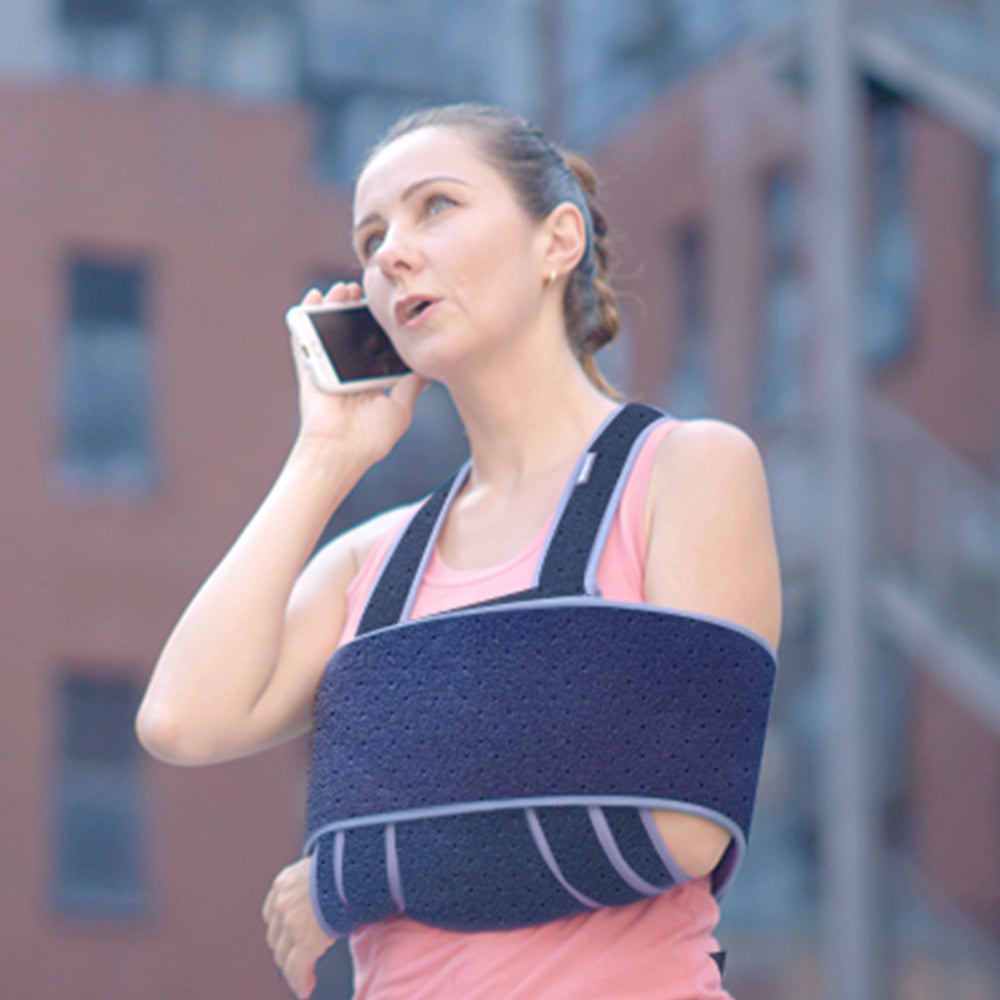 Widened sponge straps for arm
Soft and comfortable, warm and breathable, it'll keep the shoulder stable and prevent pain from arm swings.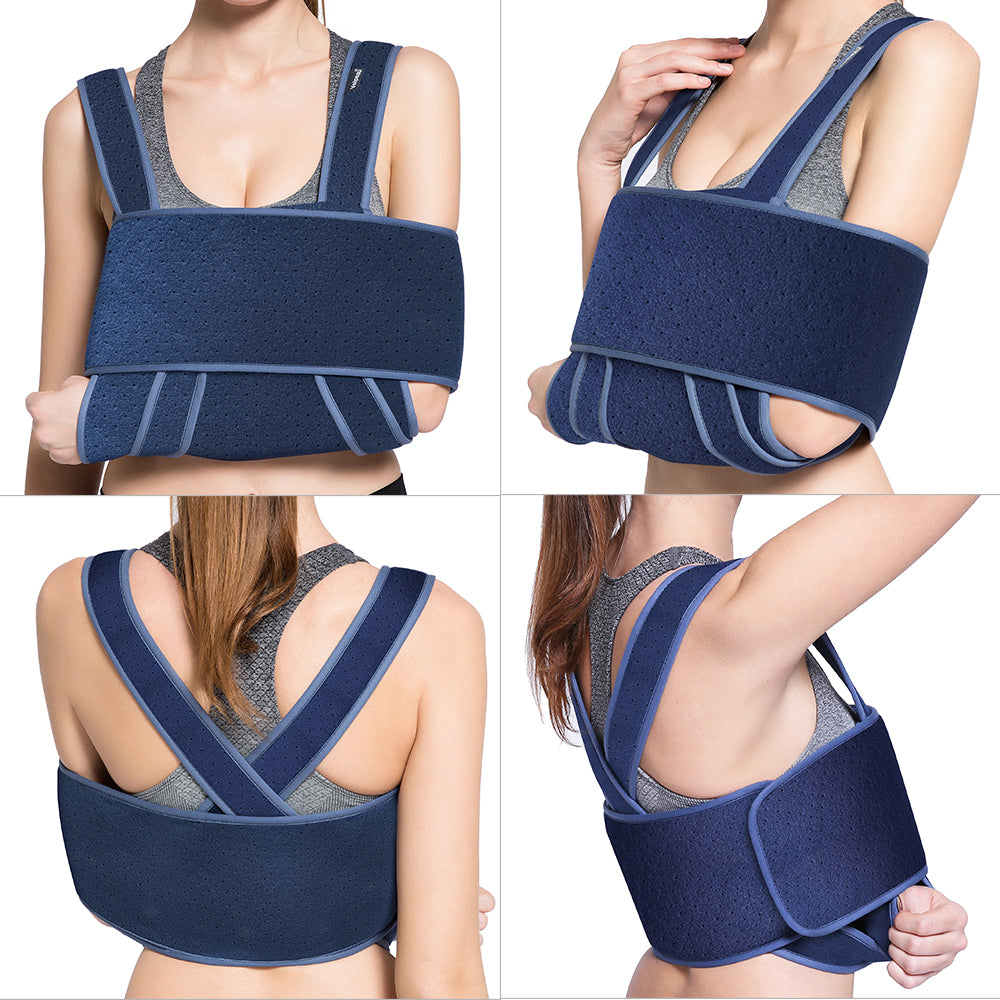 EASY TO PUT ON AND ADJUST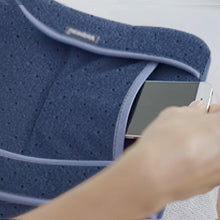 Sweet and practical small storage bag
The bag can be used for small personal items, such as mobile phones, medicine, etc.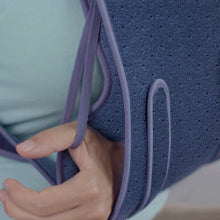 Built-in thumb loops
It has the effective balance and the support to the arm, speeds up the recovery process.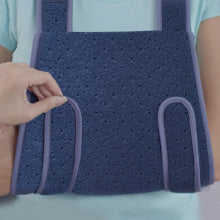 Easy to put on and adjust
It is fixed with high sticky and skin-friendly Velcro, easy to put on and take off, and you can adjust the tightness freely.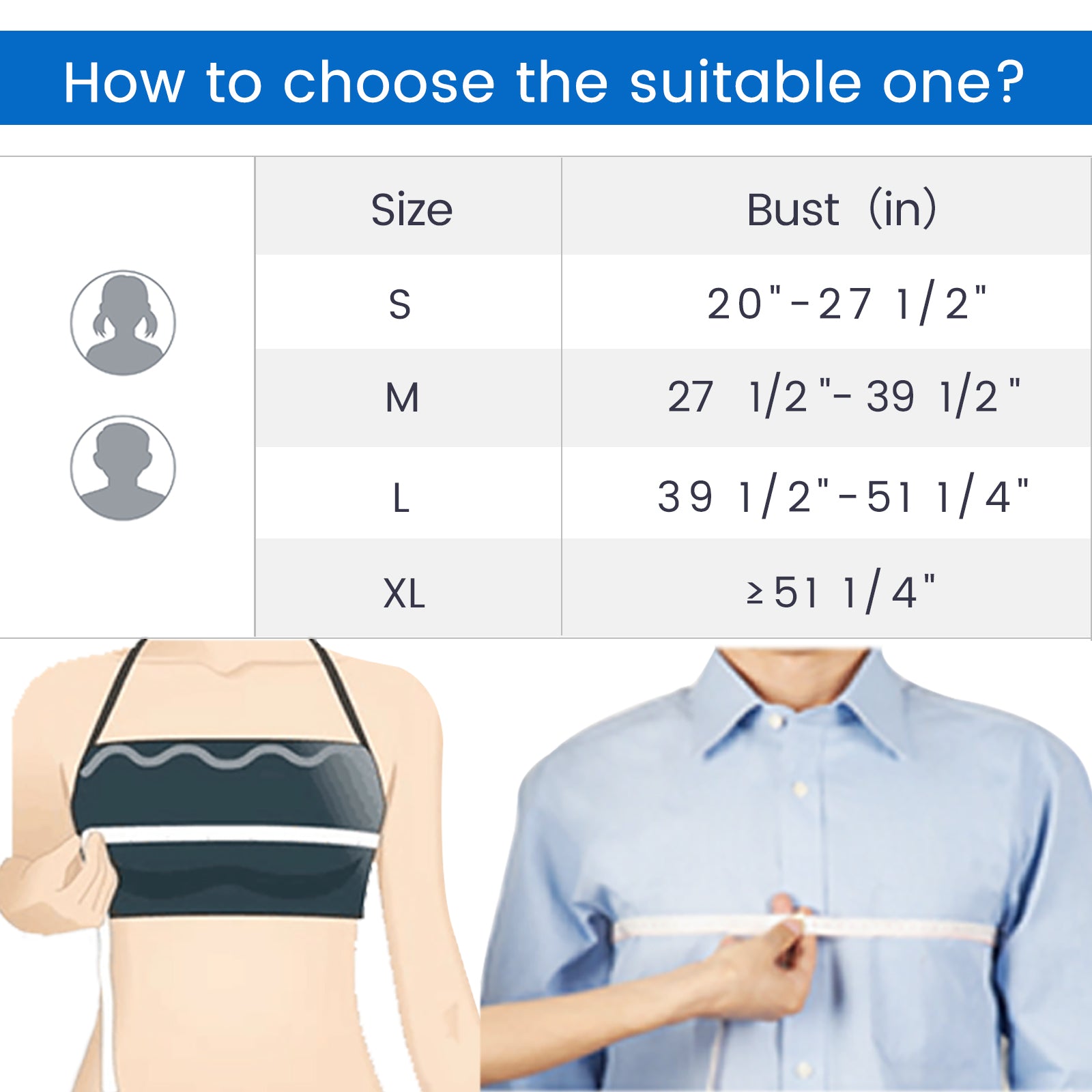 How to choose the suitable one?
Measure the bust, and buy the right size.(Women should measure across the fullness of the breast for sizing)
It's actually truly wearable
After breaking my arm and having surgery I know the importance of using a sling. My problem was the one the hospital gave me was flimsy and dug into my neck which caused additional pain unrelated to my injury. In addition, my arm kept slipping out of it. That sling was useless for all practical purposes. It was so bad I stopped using it and instead would just hold my arm in mid air close to my body if I had to walk around. After researching I am so glad I found this product. It solves every issue I had with the hospital sling. I can wear it regularly without incident. I'm very happy with it.

Me ayudo a sentirme mejor en una situación dolorosa e incomoda
Muy util, ligero, fácil de usar en especial a la hora de dormir

Good product!
Good product!

Keeps my shoulder stable
I can put this brace on by myself and it keeps my arm stable. I get hot when I sleep with it but that's OK, it works.

Worked better than the others I tried
The sling is much better than others I received from the hospital after breaking my humerus.  It secures your arm very well , especially at bedtime. I did figure out how to put it on without help. I would definitely recommend it.

Worked great for keeping arm and shoulder immobile.
Worked perfectly for immobilize arm and shoulder, until Dr visit.Simple, comfortable, ease of use.

Super stabalizing
I would have given it 5 stars. but it is rather hard for one person to put it on.  However the belt is perfect for stabilizing the arm, much much better than the sling I had before.

It's very comfortable and a great sling
It is very comfortable and a great sling

Most comfortable brace
I have a torn rotator cuff torn deltoid and lipoma this is the most comfortable brace does not cause any irritation on the skin rests and supports the arm and shoulder in the most spectacular way lightweight breathable so it does not get hot in the hot weather..If you are struggling to find a good brace look no further this is the one..

It is easy, comfortable, and able to modify.
I got this because of a pulled muscle in my upper arm.  This was very comfortable, stable, and light.  I got a medium ( 5'4 & 130)  It was so easy to make it fit even if it was slightly big. I figured it would also fit my grown Ironman daughter if she ever needed it.  Love it!

Takes 2 people to get it on correct
Need 2 people to get it on

It stabalizes very well
I use this product on my husbands paralyzed arm for stabalyzation. It works very well.

Grateful for this product.
Had rotator cuff surgery and got an immobolizing sling in the hospital that was incredibly uncomfortable. This immobalizing sling is great! I'm glad it is a little bigger than I anticipated.  It makes it more versatile fore to use. It doesn't pull on my surgery sight and provides support and stability to my shoulder. Definitely recommend.

If you need an arm sling - get this one
I dislocated my shoulder and was told I need to wear a sling for a couple of weeks, so at first I got the normal sling from CVS. It was uncomfortable and kept digging into the side of my neck opposite of my hurt arm. This sling distributes the weight evenly, is lightweight and breathable, and keeps my arm complete mobilized. Super comfortable for sleeping.

Surprising Amazon find
Surprised that this worked out for me so well. I used it for walking/commuting with an above the elbow cast. Very lightweight and comfortable to wear. A little tricky to get the hang of it first. But once you do it's pretty easy to get on and off yourself if you have a "good" arm to use.

So comfy and great quality 👌 size large
I love this sling and shoulder band its so nice and comfy it gets hot but any sling will do that i think i got mine maybe a lil to big but its okay nun i can't deal with honestly 😅 that was on me because i couldnt measure myself before ordering it i got large but should have maybe gotten a medium its just from the band part that i think it might be to big but that can get just put on tighter so its an easy fit. But over all its great it stays in place and even has a pocket for your phone or anything you need to carry in there.

HELPED A LOT!  DEFINATELY 5 STARS!~
This was exactly what I needed with my shoulder problem.  VERY comfortable and really helped.  I am glad to have found it on Amazon.  GREAT JOB

Most comfortable Arm Sling ever.
I cracked the ball of my humorous bone in at least 3 places. It stayed in the socket. I wore this sling for 2 1/2 months. It got the job done with the least amount of discomfort. The ease of positioning the sling and the soft material were a real plus. Highly recommended.

These were very helpfull my friend mimi my helper
I like these they help my helper my friend mimi feel no pain and very comfortable to wear this was a good invention but i hope my friend mimi my helper and me and my mom ans dad and little brother ronnie and all the people and girlfriends that are my friend never have a accident were they will never need these

best item for your money and works like a charm!
comfortable and with a high performance level, reasonable price , you get the same results than with other way more expensive devices, this is one of the best purchases ever in amazon! basically cured my rotator cuff sprain in a few days, i could have not had a better experience than this, i am a very happy camper!!

Works
Ok

You'll need help to get it on, but can learn.
Use to stabilize left arm after a spiral fracture of my humerus. Wish I'd had it right away. Be prepared for a learning curve. I now have a deep love - hate relationship with Velcro. Every emergent care ortho should have this available.

Comfortable as can be
I purchased this for my 94 y.o. MIL. She broke her upper humerus in 2 places just below the shoulder.  The hospital sent her home in a basic sling, very loose.  She complained about pain and I could see how much her arm was able to move. I ordered VELPEAU arm sling and fitted it properly on her. It worked so well helping to keep her whole arm somewhat immobile,  which reduced her pain. She was able to sleep in a recliner now that her arm wasn't allowed to shift around as she attemptedto sleep. This sling has stretch and although it looks extremely confining, it isn't.  There is good support & the straps criss-cross your back, evenly disturbing the weight of your arm. The outer band, wraps around the humerus and under your other arm, allowing your uninjured arm freedom to move. This helped prevent her broken  humerus from shifting directions. This is  a better option instead of your neck being pinched and pulled forward with the regular issued sling (hospital).It wouldn't be a bad idea to have one of these in your First Aid Kit.This was a great purchase.

Thank God for this brace!
I broke my shoulder in 3 places about a month ago and the pain was beyond excruciating! The hospital and Dr's office both gave me an arm sling that went around the neck which is terrible for me bcuz I've had a cervical fusion and the slings were killing my neck. I saw this and ordered it and it's honestly been a game changer! I highly recommend this!

Relief!
So much relief from pain when you need it without cutting into your neck. Very satisfied.

Useful Arm Sling Immobilizer for a more comfortable sleeping
I used this product to sleep after my upper humerus surgery . It helps to sleep comfortably

Perfect
This is an amazing design, and we bought it to stabilize husband's are before shoulder surgery, and to stabilize during sleep, when every movement was jolting him awake.  Very adjustable for maximum comfort.  This CAN be put on by someone alone, though it will take a bit more effort.  Well worth the money.

Better than the one issued at hosputal
Truly helped on my wife, with broken shoulder at 83.

Comfortable and convenient
I could not fully extend my arm without pain, but could otherwise use it. This was a perfect solution allowing me to easily take my arm in and out of the sling, while having the weight perfectly distributed across my shoulders. I should have bought this earlier.

This worked great for me
I wrenched my shoulder and wore this for a few weeks, especially at night. My problem cleared up. Normally I would have seen a doctor but Covid… It turned out to be minor enough that the joint rest took care of it. Great purchase.

I'm soooo glad that I bought this!!
I fractured the top of my humerus bone really bad and this immobilizer was way better than the little black cotton arm sling that the doctors in the ER give you.  I needed stabilization of the whole arm until surgery to repair the damage in my shoulder and this was the perfect product!!  And it was delivered sooo fast!!

Works perfect
We had a broken shoulder  to deal with and self pay. The nurse at the office told us the cost on braces from there went from 50 to 500 dollars. Bought this one at a fraction of the cost and the orthopedic told us it was perfect for our needs. It is very comfortable.

A MUST HAVE FOR BROKEN COLLARBONE
This product immediately gave me relief from the pain of a broken collarbone. It could be slightly challenging to put on by yourself the first time but I cannot say enough good things about it.  Made sleeping more comfortable, super comfortable, and easy to adjust.  VERY happy with it!❤️

Best sling ever!!
Best sling ever!! My husband is so comfortable and the XL was well big enough for his large cast!!

Relief at last!!!
I'm so happy with this shoulder sling... I have suffered with a humerus GT fracture for the past week, and I finally have the support I need with my Velpeau sling.

Works well
After watching another customer's video of how she put it on, by herself, I purchased this for my son. He has been able to easily and successfully use this item to stabilize his shoulderz

Excelente
Excelente producto, muy cómodo, no maltrata el cuello, sostiene e inmoviliza muy bien el brazo

Great quality
This sling was very comforting and easy to use. The cell phone pocket is a bonus!

Great for sleeping
Stretches well to provide sleeping support

Know the position of your arm/shoulder etc for best healing
Do not buy for AC separation or any injury that cannot heal in the front position over the stomach!!! It will not allow a 45degree angle to the torso. I returned. I also noticed that the material has memory and creases do not go away after resting.

What a relief!
Broke my arm and will be wearing a cast for 6 weeks. The hospital gave me a sling to wear but I saw a guy in the Orthopedic waiting room wearing one of these. So I bought one and it has made a big difference. Much better support, less strain on my neck. If I have a real busy day I wear the wrap around strap for added support. Works great.

Go by ur measurements
I really like this.  Fits well, as long as you measure accurately.  It adjusts easily. And washed well inside a washing bag (so the velcro did not attach to other articles in the wash).  I appreciate three phone pocket.  However if you order too larger, it does NOT work well. Proper size is a must.

Very happy
I had shoulder surgery and this sling kept my arm stable and comfortable day and night.

Great product.
Great product.

So helpful
This arm sling has saved me. The others were so bulky and uncomfortable. This one is very stable and best of all I can sleep in it.

Worked perfectly
My father had a stroke & his left side is paralyzed & his arm hangs, this product helped him greatly improve his ability to walk without his arm throwing him off.

Fantastic sling
Very comfortable and supportive for both sleeping and exercising.

Ease of Use
Immobilized the shoulder to facilitate the healing process.

Great immoblizer sling
This sling is great to keep your arm in place after shoulder surgery. Only issue is that it stretches out to much after use so it loses it's shape, especially the part you put your arm in. It's also hot because of the material that it is made of. Not very breathable.

It works
This was a life saver when I broke my color bone. Kept arm at 90° angle. It is versatile so you can use with or without band. Can use band by itself. I eventually got to where I only used the band to sleep in.

Great product
Works great definitely helps

A great sling!
Nothing wrong here

Function and comfort
Works well, takes alot of stress off the neck compared to regular slings.

The sling is very comfortable, yet the restraint when used is not a restrictive bind
I used it after pacemaker surgery for sleeping purposes.  It works better than the blue sling provided by the medical staff.

Good sling for broken shoulder
We purchased this as a substitute for the one we received in the ER.  The velcro is very strong and the straps and wrap work very well. It is relatively easy to use especially relative to the one from the ER.  It also looks a lot better and the straps are less messy.  It does seem to run big so pay attention to the sizing but we would recommend it.

firm immobilizer
THis definitely immobile your arm. For me It is just TOO hot.  Had I live in North Pole, it would have been ok.

If you want to sleep after shoulder surgery this is a game changer!
This sling was an absolute life saver! I had rotator cuff surgery, labrum repair, biceps tendon repair and some bone spurs removed. The sling that I took home from the surgeon was fine in the daytime but awful to sleep in. This sling is lightweight, flexible, and you can customize it to fit tighter or looser where you need it. At night time I put it on sideways. I slipped the cylindrical sleeve up my arm a bit farther than it is designed to go (see my third photo) and put the straps around my arms behind my back. This way I could rest my arm on a pillow between my body and my elbow and still be immobilized without anything poking me or strangling me. The breg brand sling that I used in the daytime had necessary but uncomfortable hardware in the back that made it really tough to get comfortable at night. I'm so grateful for this product. I even showed it to my physical therapist to make sure that it was ok to use it the way I was and he said he would recommend it to other patients. Thank you for this sling! The price is so affordable, the sling is so comfortable, it washes up great in a garment bag, I just have zero improvements to recommend and for me, that is rare. Thanks Velpeau!

Light weight and comfortable
I 'm  pleased with the purchase of this sling and do recommend it.  It gives my shoulder the stability that it needs.

Softness and comfort
Broke my arm and the sling that I got from the emergency room was starting to be uncomfortable. Ordered this one because it seemed to distribute the weight across both shoulders. It runs large and I should have ordered the medium rather than the large. Had to tighten it frequently. It was a little warmer because of the additional wrap and the thick fabric. Don't need warmth at this time of year. (Summer) Overall it's comfortable and secure. Just a little bulky and pricey.

Comfortable!
This really helped when I tore my rotator cuff. It firmly and comfortably held my arm in place, even while sleeping

A much needed investment for a frequently dislocated shoulder
These slings are great. My boyfriend dislocated his shoulder and this sling keeps his arm in place while he sleeps. It's soft enough that it isn't uncomfortable at all.

Super comfortable and effective sling
I love this sling! I have a torn rotator cuff and this sling brings me much relief. I have surgery in a month and I'm confident this will help keep my arm in place as I heal. Although I purchased a Medium and it's a bit big for me it's wonderful! I received a small today and ordered another small because it fits perfectly. Some reviewers complain that you cannot put it on yourself but I have no trouble putting it on myself, it's quite easy! I prefer putting it on myself because I'm the one deciding how I want it to fit. I honestly can't think of anything I don't like about it, I even love the color!!

Nice N smooth
comfortable

Love it
Great quality, it help me a lot

Great
My sister used it and she said it made the pain in her arm bearable. She loved it

Best Rotator Cuff!
Yes! It can be used during sleep or anytime. It's the best rotator cuff support that I have found. It keeps me from using my right arm out of habit. I am right handed and it is hard!

Comfortable and Secure
I needed a sling with a good immobilizer band, and I am very happy with my purchase. The material is soft and comfortable, but it still has enough strength to keep my arm from moving. The band doesn't dig into me, sitting or standing, even when it's adjusted to be tight against my arm.My biggest purchase hesitation was because I wasn't sure that I could put it on alone. I created a video of my second time putting it on so that everyone can make a more informed decision for themselves. I also noticed that vertical loops didn't always stay securely under the arm pouch, but it works perfectly if you cross them in the front!

Great product
Great  just perfect for my nieceComfortble, washable,just a fantastic product

WHAT A RELIEF!
I had a little trouble figuring out the straps. But that's just me. It is simple, clean lines, comfortable and extremely supportive.  Maybe I will even sleep tonite.

Very comfortable
Was very comfortable to wear to bed and in general.

oh, wow!  don't wait!
broken clavicleI tried several different slings - and they were just that:  someplace to rest your forearm.  This one immobilizes the upper arm, which keeps the shoulder from moving.  As you progress in your recovery, you can use the band-part separately (or the sling part).  Super comfortable; doesn't bind.  This is essentially wetsuit material.  Swish in tepid water with one small squirt of soap, such as Dawn (not detergent!).  Soak 5 min and swish again.  Rinse *well*.  Hang to dry.  Terrific product!  Don't hesitate!  mb

This was a great product
I broke my shoulder and had to immobilize it with a sling for several weeks. The sling they gave me at the ER was terrible, so I ordered this one. It came fast. It was great. It made me feel very secure and stable. I could easily adjust it over different weights of clothing. It was comfortable to sleep in.It was very warm, but this was good because the weather was cold and I had trouble putting on clothes.Every single staff person in my orthopedist's office said it was the nicest sling they'd ever seen and wrote down ordering information.

If you have broken your arm....
The Velpeau Arm Sling Shoulder Stabalizer is an essential tool if you have a fracture in your arm or shoulder.  I broke my upper right arm and it was incredibly painful.  This sling kept it completely stable so that I was able to move around without pain. It was absolutely essential to healing properly.  Thank you so much!

Works great
This works really well and I would definitely recommend. My husband has a toen rotator cuff and this sling has been a lifesaver

Sling/band mostly fine, pain not so much
It was an excellent replacement for the initial Sling given by the ER.  I used it through 1-2x/day 7days/week after the first 10 days.  The velcro on the right side basically wore out.  I had to be in the Sling/immobilization band 24/7 the first 4+ weeks.

Very comfortable & supportive.
This shoulder sling provides excellent support & completely immobilizes my arm.  Comfortable enough to sleep in.  I can get in & out of it by myself, but will get better immobilization if you have a 2nd person to assist you.

wotrks great  supports shoulder and weak arm
supports shoulder and weak  arm  without having  strap cut into  neckperfect just what i needed  easy to put on  very r pleased

Very firm comfortable hold
This is so great at keeping my arm till.. I have an hyperextend elbow that is excruciating with pain..very thankful for this to keep it still to heal up

Comfot
My mom dislocated her shoulder and the sling the hospital gave her was awful so I purchased this and it is so much more comfortable and stabilizes her arm.

Stability, comfortable and lightweight!
This sling really was a miracle for me. I sleep in it and it isolates my shoulder preventing accidental movements in the night. It is light weight and feels very comfortable. The sling actually stabilizes the arm. I used it for a fractured shoulder, humerus and  rotator cuff. I also put it in the washing machine.

The comfort and stability is great and its worth the money.  I give this product a  10.
I purchased this product for my son because he injured his arm severely.  And it has helped him a lot its very supportive and its very comfortable and I also like how its made of a cloth material so that the velcro can  stick any where.  I made the right choice in purchasing this product.

Perfect for my shoulder fracture.
Easy to put on, very comfortable, holds good and is light weight. Able to keep my arm/shoulder stable

Best immobilizer
My son broke his arm. All of the slings they had given us would not support his arm and he fell out of it. They needed near constant adjusting. I purchased this item and it keeps his arm supported and immobilized all day-even during sleeping. The Ortho doc was even impressed with the support. My son is big for 7 and couldn't fit in the pediatric items. This item is awesome.

Absolutely Wonderful!
This sling is terrific!  The sling that they gave me in the ER was the usual 'around the next' and tied at the waist sling.  No matter what I did,it would creep over to my neck and put a lot pf pressure on it. ( I shattered my elbow when I feel on the horrible ice Feb 15.)  This sling is perfect!  It fits more lit a shirt, criss-crosses on my back and is comfortable on my shoulder. I love it!

Don't buy
I do not understand how this thing has such good reviews. My husband has nerve damage, leaving his arm immobile. This brace DOES NOT stay on. The velcro continuously comes undone. His arm slides around. And the thumb holder leaves his skin raw from rubbing. Do not recommend!!!

More comfy than what hospital sent me home with
The one the surgeon provided me with is for sure industrial strength and worked as intended. However, sleeping in it was a true nightmare because of the way the neck strap was designed. Fine for during the day but NOT for sleeping! Anticipating whatever I was sent home with might not be 'just right' I ordered this Velpeau Arm Sling Shoulder Immobilizer and thrilled I did! Lightweight. Easy to put on and take off (if you're OK with the velcro fight!) And so much comfier to get some decent sleep (pain aside). Almost 4 weeks out from surgery and seem to be doing OK. This particular sling gets some credit for my overall recovery. I did need some help from my husband first couple of weeks, but manageable on my own now. Really good purchase!

Great product for comfort
This is the most comfortable brace i have gotten,  had reverse total shoulder surgery about 2 months ago,  bought another brave was nice but hard to sleep in with the strap across one shoulder and pad attached,  was doing ok than at around 2 month mark and doing physical therpy had gotten one stress fracture,  2 weeks later another one,  had to go back to wearing brace again for a month,  bought this one because it was for fractures and thought it would be more comfortable seeing i now have to wear a brace longer and to sleep in  sleeping in the other braces was real uncomfortable and not stable enough to hold my arm in place,  seeing the fractures are in the top of my shoulder,  it did take me a bit and a little changing it to be able to wear it comfortably,  the one down fall was the arm sling. It doesnt have enough support,  so i took apart one other sling i had because it came apart completely anyway and used the arm sling inside this arm sling to give it more support and criss crossed the straps in back but secured them differently than the instructions,  it holds much more securely and positioned the long body strap simular to photo but on a bit of a downward angle to hold arm sling and it not be able to slide down on the arm when lying down.  The only reason i gave it a 4 star was because the arm sling portion needs more stability than just the material and 2 straps with me putting the other section of an old sling i had inside it made it a 10 star in comfort to me, i would buy again if i needed another and still do the same to make it more sturdy for my needs at least.Update: Ive been wearing this brace in differant ways to find most comfortable,  what i like is that it can be alterted to strap it in differant ways,  its been real comfortable to sleep in when u dont want shoulder to move at all,  and during the day i use the arm sling by criss crissing it in back and bringing it under arms in front and fastening it in front and around in front instead of over underneith,  and the long wide strap van be wrapped from one side of my shoulder,  as a regular sling goes over around bsck of neck to front of arm sling to add more support and comfort during the day.  Ive had 2 stress fractors in same shoulder as i had total shoulder replacement and needed to find something that could be worn cimfortably at night and during the day also without bulky straps making my neck hurt.  This is amazing and highly recommend if you need to keep a brace on for long periods of time to heal.

Sling that supports and stays in place
Broke my humorous. The hospital gave me a sling that would not stay put.  Within minutes my arm was dangling by my side.  I found this sling with shoulder immobilizer and it works. It holds my arm in place. It is light and comfortable.

Better than the hospital one
This bring so much support on my back n neck and feel super secure.

Love This Brace
Does exactly what is described and looks the same as their picture.  Love this brace bc my shoulder is totally locked down which is exactly what I needed. My shoulder feels so good and stable when I'm wearing it and it's very comfortable.

Life saver after a shoulder dislocation
I had a complete shoulder dislocation with four high grade tears and my arm needs to be immobilized for a month before my second consultation. I originally got this only to sleep in but I'm wearing it all the time. My arm doesn't move at all which alleviates a lot of pain. I'm wearing it slightly off to the side so I can keep my arms locked to my side but it allows for that alteration. I just bought a second one to wear when this one gets washed and needs to dry. Best part y'all?? I could keep it on during my MRI because there's no metal!!

Don't leave home without it!
My mom broke her arm/wrist and was struggling with the sling provided to her at her doctor's office. She was so thankful to receive this sling because it provided the necessary support for her arm/wrist that she needed. He had multiple fractures that all required her to have her arm elevated and this sling really helped.

Perfect post-surgery
Dropped pain level, offered perfect support, no strain on neck, could not ask for a better brace.

Lightweight, soft, might need help putting it on
This arm sling immobilizer is lightweight and soft. It's a little difficult to put on but is comfortable to wear. It's even comfortable enough to sleep in. It works perfect. I used this to keep my arm from moving after I damaged my shoulder.

Helpful!
Dislocated my arm and I found the sling I was given to be very uncomfortable to sleep in. So I picked this one up and it absolutely was much more comfortable and gave me better support. Easier to put on yourself too. Oh and for the ladies out there. It didn't hurt the chest like others can.If you need a sling like this I absolutely recommend giving it a try.

So happy I have this now
Soft and so much better than the cheap sling they give you in the hospital. Once I put it on I went to sleep. Best sleep I have had in weeks

Very secure and comfortable
My wife has a badly broken humerus and hasn't been able to find a brace that is comfortable and makes her arm feel secure..that was until we bought this one. The material is very soft, thick, and the extra wrap that goes around your whole body is great for keeping your arm in line, close to your body and very secure. Very pleased with this purchase.

most comfortable sling ever
this sling wraps around your back, so it doesn't drag your shoulder down. It is sooo comfortable, soft but stabilizeswhat is needed. Highly recommend.

I finally got some sleep...
After fracturing and displacing a couple of posterior ribs, I've been unable to lie down or lean on my back to sleep. Also messed up my shoulder and humerus on the same side. So my doctor recommended this sleeve, it holds my arm steady when I'm reclined and leaning on my good side (I'd fall asleep and then my injured arm would fall to the side, waking me up from pain). Highly recommend!

Broken shoulder??? You definitely need one of these!
I broke my shoulder and was only given a wimpy little sling at the hospital. For 12 days I was in so much pain and discomfort because nothing was supporting my arm or shoulder appropriately.  I could not sleep more than an hour or two at a time. My sister is an RN and told me my problem was that I was not in an immobilizing sling.  Started using this sling and I felt SOOOOOO much more supported and hurt less.  That's when I started seeing the healing begin.  My shoulder and arm were properly aligned and able to rest.Let me make a suggestion. I bought two of them. One I would wear to work and one I wore around the house and to bed. I sweat a lot in my sleep and the fabric on the sling could get a little funky from the sweat. Keeping the extra one on hand allowed me to wear one while I was washing/drying the other. Highly recommend!!

Great alternative to what they give you at the hospital
I am two weeks out from rotator cuff surgery, with four weeks left in a sling and like many I was pretty sick of the hospital issued sling after a few days. It was especially uncomfortable to relax or sleep in so I looked for a better option and this sling is it.Pros:SUPER comfortable - it's night and day how much nicer this is to relax and sleep in.VERY stabilizing - my arm feels MUCH more secure and the design of this sling allows you to really tighten it down comfortably to be very secure.Distributes weight better - I have been walking 3-4 miles a day this week and the traditional sling that just goes over one shoulder gets really uncomfortable because my one shoulder bears all the weight of the sling and my arm while I'm walking around. With this sling with straps over both arms, the weight is distributed better. If you want to get back to being active quickly, this sling will really help.Easy enough to get on and adjust alone - it took a couple of tries, but I can pretty easily get this on and off by myself if I need to. VERY easy to ajust.CONS:Front pouch positioning - the only real con for me is that the pouch and strap piece that goes on first is designed to hold your arm very centered in front of your body, as opposed to a traditional sling that allows your arm to me more at your side. This sling doesn't really adjust enough to allow your arm at your side, which is a little problematic when I'm working. I've been able to go back to work at a desk job and for working at a computer, I use my normal sling so I can have my arm at an angle that allows me to type.This con is really a small price to pay for the overall comfort and relief I have gotten.All in all, this is a great purchase, especially if you need to sleep in your sling or you want to be more active.

Amazing Pain Reduction
After being diagnosed with a fracture in my left greater tuberosity and a torn rotator cuff, I was given a fairly cheap sling to wear and told to keep my shoulder completely immobile.  The risk was that the fracture would become displaced and I would need surgery if I didn't keep it very still and protected.  So I ordered this sling, and...even though I thought I had been doing well not to move my shoulder...I immediately felt a difference.  Literally within minutes of putting it on, my pain decreased.  If you wear it correctly, there's NO WAY you could rotate or extend your shoulder.  I was taking opioids for pain 3 times a day, and now I just take ALEVE for minimal discomfort.  If I take it off for a while, I can tell, because the pain will start coming back after a couple of hours, but is again alleviated almost as soon as I restrain the shoulder in the sling again.  I had actually ordered this sling and another very expensive one, but I didn't even try on the expensive one because this one was certainly doing the job.  Highly Recommend.

Great support
Great support

Amazing!
Amazing! Just what I needed

Doctor approved
Product was doctor approved. So I ordered another one. Will be wearing for 3 months . Straps stretch a little to much have to keep adjusting.

no more pain in my shoulder/neck
i am paralyzed on my left side.  my hanging arm become an issue,  regular does not cut it.  the H construction is amazing,  stroke victimH

Definitely worth it!!!
My husband hand a nasty fall and fractured his humerus in his arm. He say it is better than the sling the doctor provided for him. If it was more stars I give it a 10!

Great item
Its not a strech material so you gotta make sure to get the right size other than that its easy to use and put on

Feels great, good material, very versatile adjustments
I got this sling when I injured my shoulder. It was a painful case of tendonitis/bursitis, and this sling helped stablize the shoulder and really helped to ease the pain. It really helped me get to sleep at the beginning of the injury when the pain was really high. I used the sling all day for a week, then just at night when I slept for another week. The arm sleeve material is soft and comfortable for your arm, the straps are the same material and are also comfortable. The velcro allows for adjusting the height of the sling and where the support is on the sleeve. It can get a little warm since the material is similar to a soft blanket, but I that's a good tradeoff for the comfort.

Support where you need it
I broke my wrist and the sling the hospital gave me, was so uncomfortable. I decided to find something that was durable, and comfortable. I managed to stumble onto this one. It's adjustable, doesn't pinch, and it doesn't hurt your neck. I now own two, it can be worn 24 hours straight with ease.

GREAT purchase!
The arm stays in place regardless of the rest of the body being upright or laying down.

Soft, comfortable, and no neck strain
I broke my humerus last month and needed surgery. I hated both the sling and shoulder immobilizer that my doctor's office provided. This one is far superior. It's soft and way more comfortable. I could even wear it for support while sleeping. This sling doesn't cause strain on the neck which was a big problem for me with the traditional sling. It also has a pocket which is great when you only have one arm to carry things!With my injury, I didn't necessarily need the sling full time and this product allowed me to just be able to wear the shoulder immobilizer strap and keep my arm at my side. It's very soft and the velcro is heavy duty. Highly recommend.

Perfect
Purchased for its design - in particular that it does not go around your neck as I have chronic neck pain.  Took it to my elbow surgery yesterday and everyone was impressed with the product.  One RN commented that the hospital should use this one instead.  If you have to use a sling, this is the one to use!!!

So glad I found this!
"Quick shipping!  This product is fantastic, comfortable & supportive.  Can be put on without help with a little forethought.  This was 1/5 the price of the junk immobilizer the ER supplied & much more comfy.I'm 5'3"" & 220 pounds.  I broke the proximal humerus at the surgical line.  The large fits just right & still has plenty of adjustment."

PERFECTLY MADE
This was so amazing if you want a sufficient sling. That you can adjust and sleep in as well. This is the one. My Doctor loved this . I dont know who thought of this but its the best. And the price is so nice.

The immobilization is real
I had to use this when I tore my rotator cuff. I had to wear it for two weeks straight- day and night. It totally helped. It DOES immobilize you as it should.

Great - not for hot and humid climates
Overall, excellent for intended purpose.  However, we live in a very hot and humid area.  My daughter was too warm in it and stopped wearing it.

Great shoulder immobilized!
Very soft fabric, love that you support your arms with both shoulders, and the band makes my post-op shoulder more comfortable!

Best sling ever!
This takes away all of the stress that other slings placed on my neck and upper back. Super comfortable

It is a must if you have rotator cuff injury.
I injured shoulder in gym doing rows and kickbacks and tricep dips!!! Got worse could not use arm constant sharp pain. Could not move arm at all felt like collar bone broke. Used this for 3 wks. Total rest and support that side one day I learned forward and that arm slipped forward into place. Instant relieve but still worse brace for 6 more weeks. Slowly all getting better no grinding and popping out of place. Can do most daily chores . Will never go back to gym as I am 70 yrs. old and never want to be injured again!  Too old to body build.

Sling
Fits nice

LIGHT WEIGHT WITH GOOD SUPPORT
PROVIDES GOOD SUPPORT FOR MY DISLOCATING SHOULDER. IT'S LIGHTWEIGHT, EASY TO USE AND ALLOWS ME TO HAVE A GOOD NIGHT'S SLEEP. GREAT PRODUCT!

This is a very supportive, adjustable, and comfortable sling.
I use it for shoulder bursitis, but it could be used for any kind of arm or shoulder injury.

Works well.
Comfortable, easy to use, works well.

Great fit
Works great

Excellent quality & comfort support!
Excellent quality & comfort support.

Worked great - broken shoulder
Father broke his shoulder and hospital did not have a sling small enough for his frame. This worked amazingly. Kept his arm held and bent I. The correct position so the should could heal

Does the job
I don't like having to wear one but if I do this is fun. I like the extra straps keep it closer to my body. It feels safe and contained.

Better then the one the doc sends you home with
Bought it for my girlfriends mom. Says its perfect and comfortable

Relief!
A size small fits a 5'2" 115 pound petite female. Very comfortable. So much better than a sling. Great quality, thank you

Best brace ever!!!!
I have several problems with my shoulder. This brace keeps my arm against my body and keeps it still. My pain is under control and tomorrow I find out what kind of surgery I will have to undergo. I highly recommend this brace. I'm a big woman and the Xl is a little too big. If you have big breast them you may need to go with the xl. Hope this helps someone in the situation I'm in.

Very easy to use!
I ordered this to replace a regular sling that failed miserably.  I must say, this has been very easy to use- I am right arm dominate & was able to easily put this in. (I may have had to swing the straps; but, we work with what we have)!!!The material is very comfortable; but, is thick- you will sweat! However,  I will take the heat discomfort,  knowing that my shoulder & rotator cuff are held correctly.


| Country | Manual | Link |
| --- | --- | --- |
| English | VP0301 VELPEAU Arm Sling Shoulder Immobilizer Enhanced Version | Preview Download |
| Francias | VP0301 VELPEAU Arm Sling Shoulder Immobilizer Enhanced Version | Preview Download |
| Deutsch | VP0301 VELPEAU Arm Sling Shoulder Immobilizer Enhanced Version | Preview Download |
| España | VP0301 VELPEAU Arm Sling Shoulder Immobilizer Enhanced Version | Preview Download |
| Italia | VP0301 VELPEAU Arm Sling Shoulder Immobilizer Enhanced Version | Preview Download |
| Português | VP0301 VELPEAU Arm Sling Shoulder Immobilizer Enhanced Version | Preview Download |
| Россия | VP0301 VELPEAU Arm Sling Shoulder Immobilizer Enhanced Version | Preview Download |
| 中文 | VP0301 VELPEAU Arm Sling Shoulder Immobilizer Enhanced Version | Preview Download |
| 日本語 | VP0301 VELPEAU Arm Sling Shoulder Immobilizer Enhanced Version | Preview Download |