Product description
Product reviews
Video
Down file
Care
Skin-Friendly and Irritation-Free
Our sling is crafted from breathable 3D mesh fabric, ensuring optimal ventilation and comfort even during extended wear. It is free from neoprene or latex, minimizing the risk of skin irritation.
Removable Grip Ball
The sling comes with an adjustable exercise ball that can be used to stimulate blood circulation in the arm and shoulder. If you find it bulky or prefer not to use it, the grip ball can be easily detached.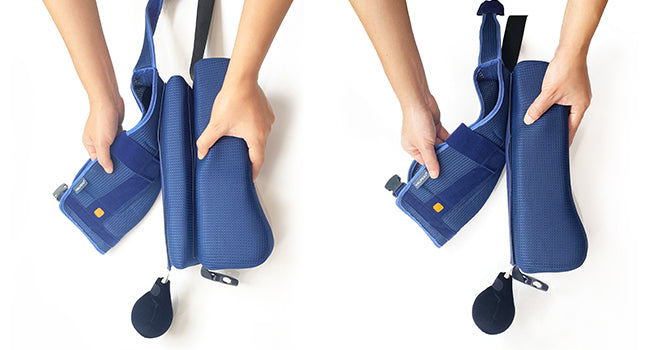 Detachable Positioning and Abduction Pillow
The sling features two waist pillows that are contoured to fit the natural curve of the waist, providing a comfortable 15° of abduction from the smaller one. Additionally, by attaching the abduction pillow (Bigger one), you can achieve a 30° abduction angle for optimal support.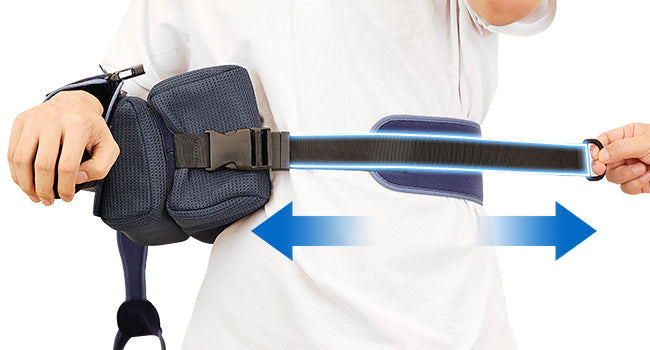 Adjustable Waist Belt for Personalized Fit
The waist belt is adjustable and can accommodate waist sizes ranging from 31 1/2'' to 54''. This ensures a customized and secure fit, keeping the arm close to the body for enhanced stability and comfort.
SHOULDER IMMOBLLIZER WITH ABDUTION PILLOW
The sling can be used with or without the abduction pillow on either the left or right arm.
Supportive and Comfortable for Sleep
Specifically designed to provide optimal support and comfort while you sleep. It effectively holds your damaged shoulder in place, promoting stability and reducing discomfort throughout the night.
Adjustable Y-Shaped Straps for Customized Fit
Features adjustable Y-shaped straps that allow for a personalized fit. The shoulder and waist straps can be easily adjusted to ensure optimal positioning and a secure, comfortable fit. With this customizable design, you can find the perfect fit that suits your individual needs and preferences.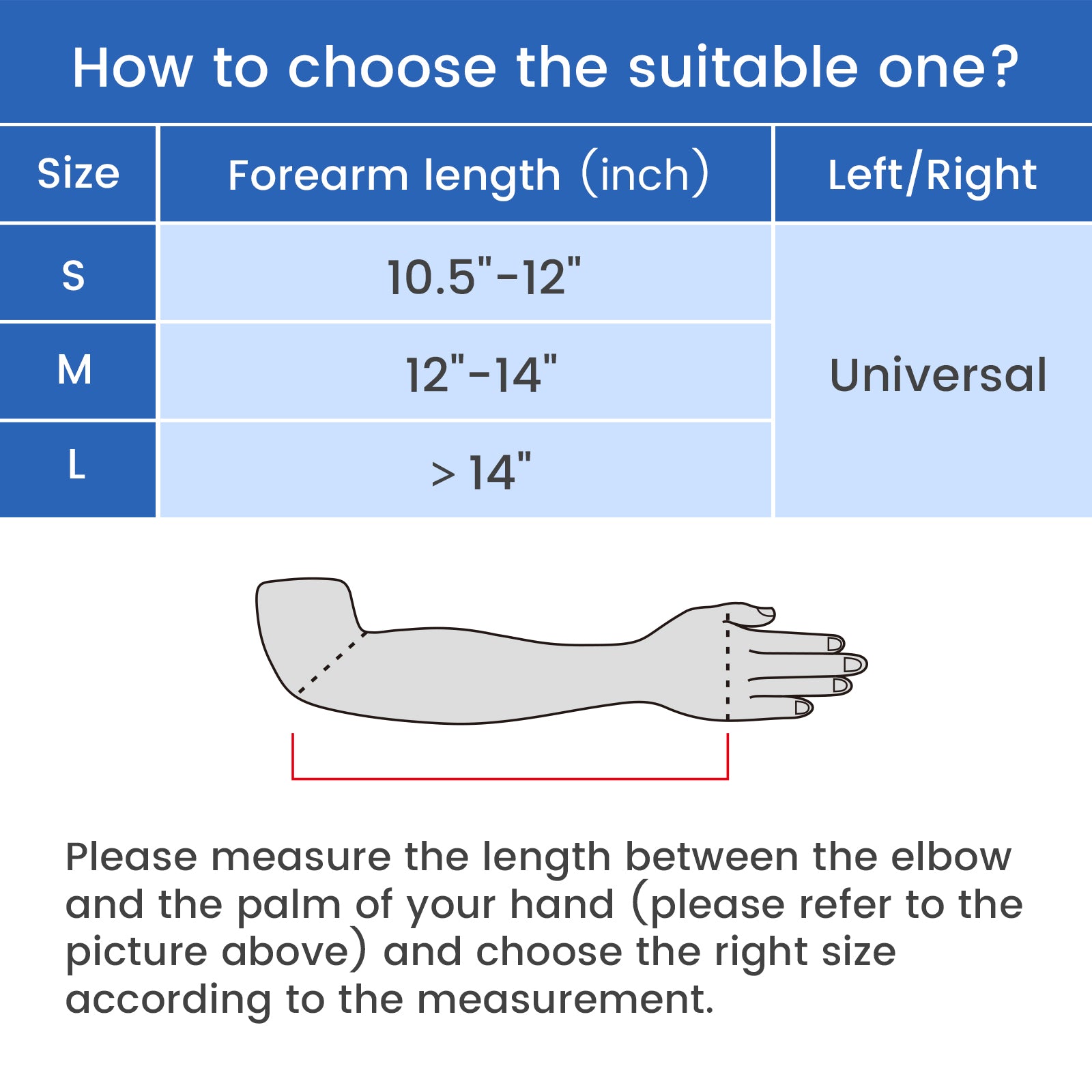 How to Choose the Right Size?
Please measure the length between the elbow and the palm of your hand and choose the right size according to the measurement.
How to use it?
Step 1
Placing the pillow around your waist and secure the buckle. Adjust the waist belt to ensure a comfortable fit.
Step 2
Gently slide your arm into the arm pouch and secure it with the hook & loop strap. Make sure the arm is properly positioned and supported.
Step 3
Put on the straps from the back, crossing them over your shoulders.
Step 4
Secure the buckle to fasten the straps in place. Adjust the straps as needed for a secure and comfortable fit.