Product description
Product reviews
Video
Down file
Care
No neoprene or latex, no skin irritation.
The whole sling is made of breathable 3D mesh fabric, providing ventilation for long-time wear.
Removable grip ball
Adjustable exercise ball to help stimulate blood circulation in the arm and shoulder, speeding up recovery.If you think it's bulky, you don't have to wear it.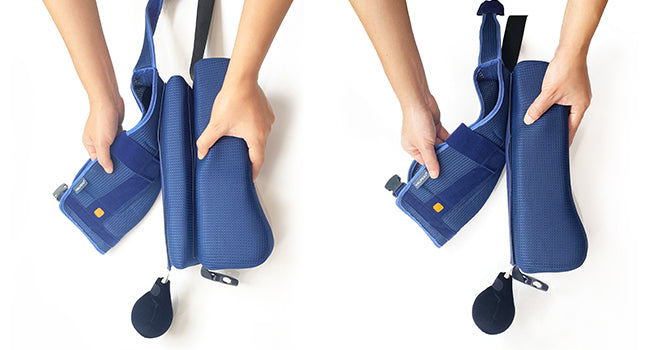 Detachable positioning and abduction pillow
The waist pillow fits the waist curve and provides a comfortable 15° of abduction. Combined with the abduction pillow, 30° of abduction can be achieved after installation.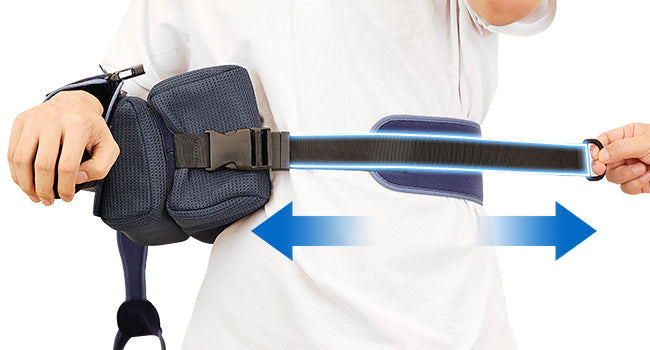 Adjustable waist belt fits waist 31 1/2'' to 54''
Customized adjustment for a personalized experience and keeps your arm close to your body.
SHOULDER IMMOBLLIZER WITH ABDUTION PILLOW
The sling can be used with or without the abduction pillow on either the left or right arm.
COMFORTABLE AND SUPPORTIVE
Comfortable enough to sleep in. And it keeps your damaged shoulder in place during sleep.
ADJUSTABLE Y-SHAPPED STRAPS
Adjustable fit, fully adjustable shoulder and waist straps for a customized fit and optimal positioning.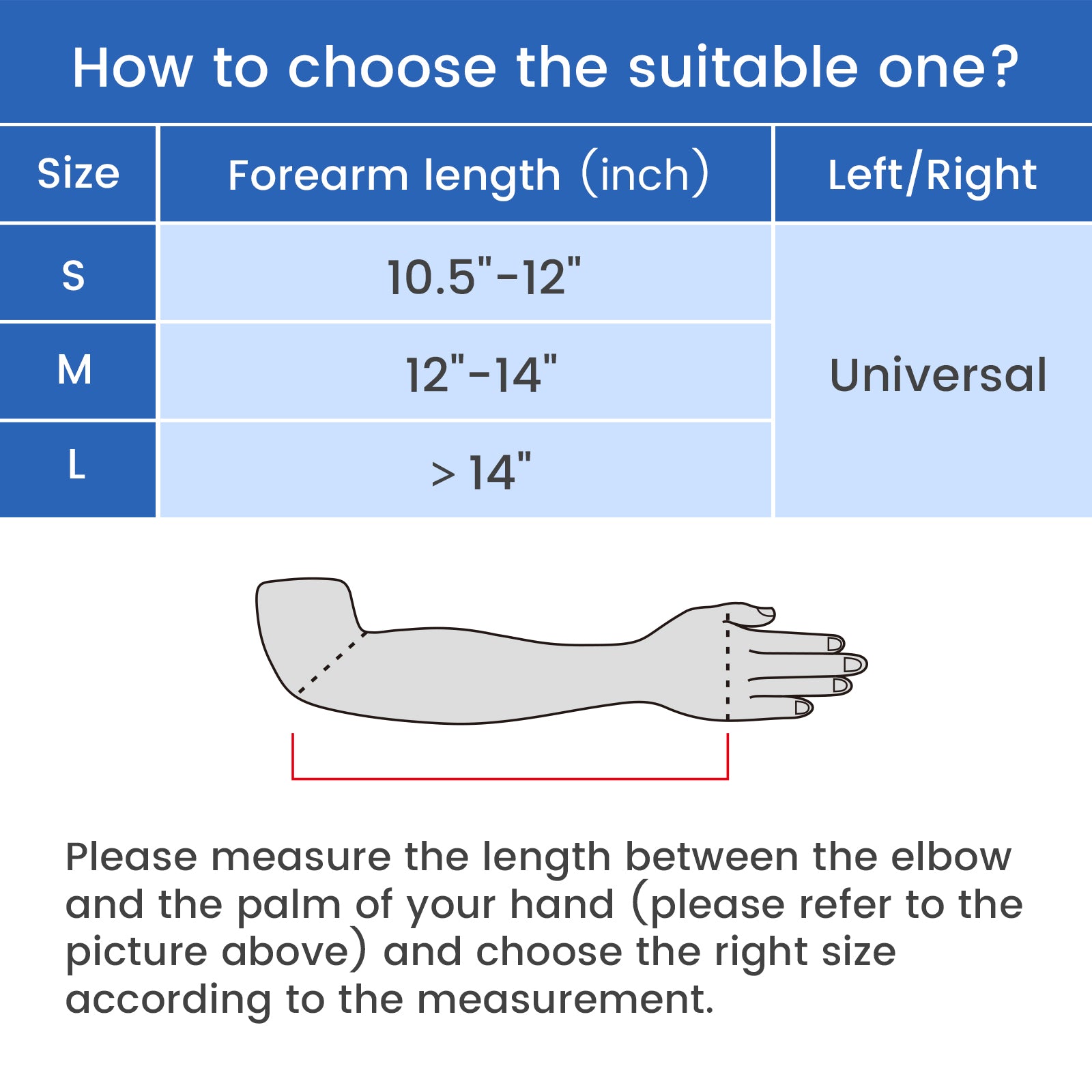 How to choose the suitable one?
Please measure the length between the elbow and the palm of your hand and choose the right size according to the measurement.
How to use it?
First
Put the assembled pillow to your waist and secure the buckle, then adjust the waist belt.
Second
Put your arm in the arm pouch and secure the hook & loop strap.
Third
Put on the straps from the back to the shoulders like wearing clothes.
Finally
Secure the buckle.