More details
Product reviews
Manual
Q & A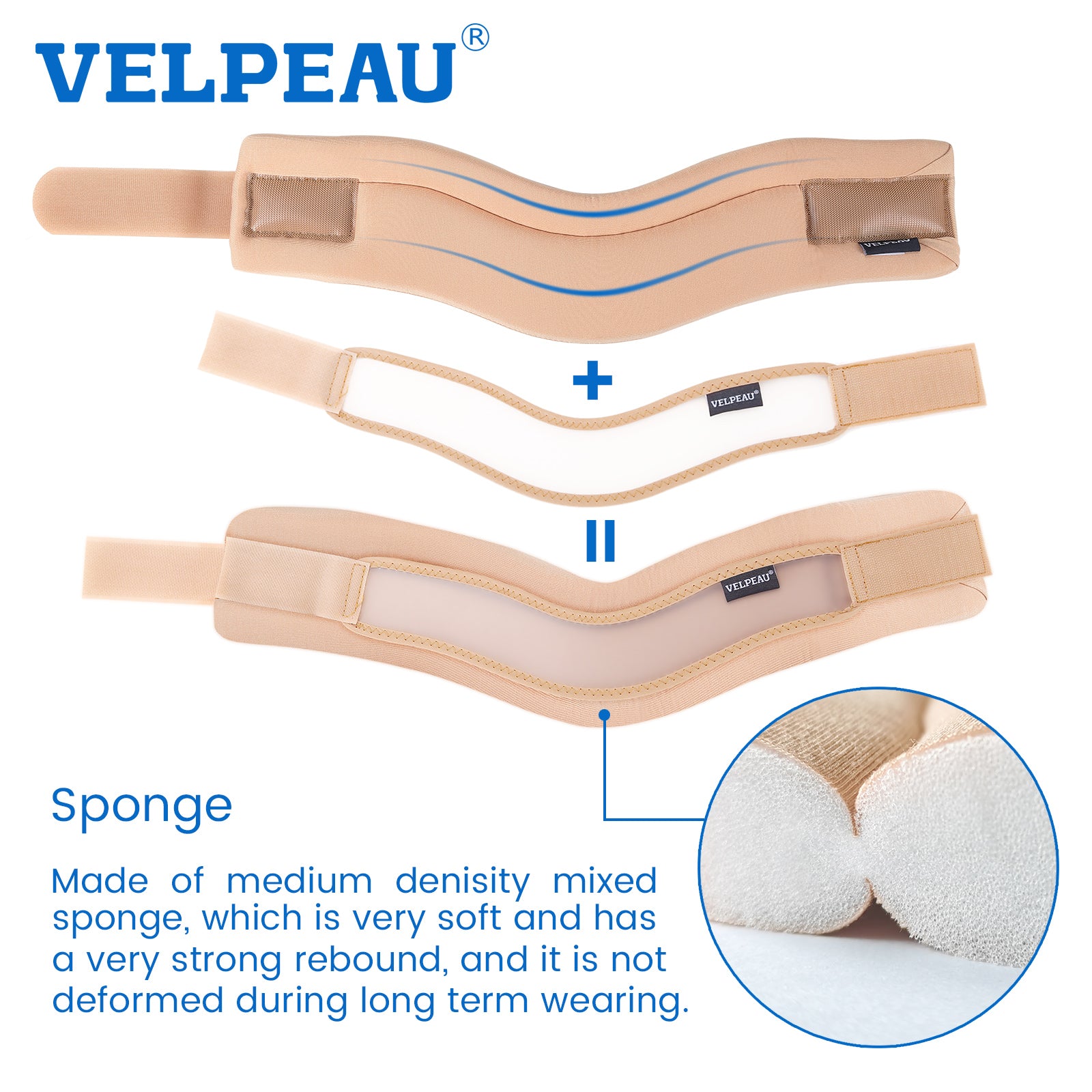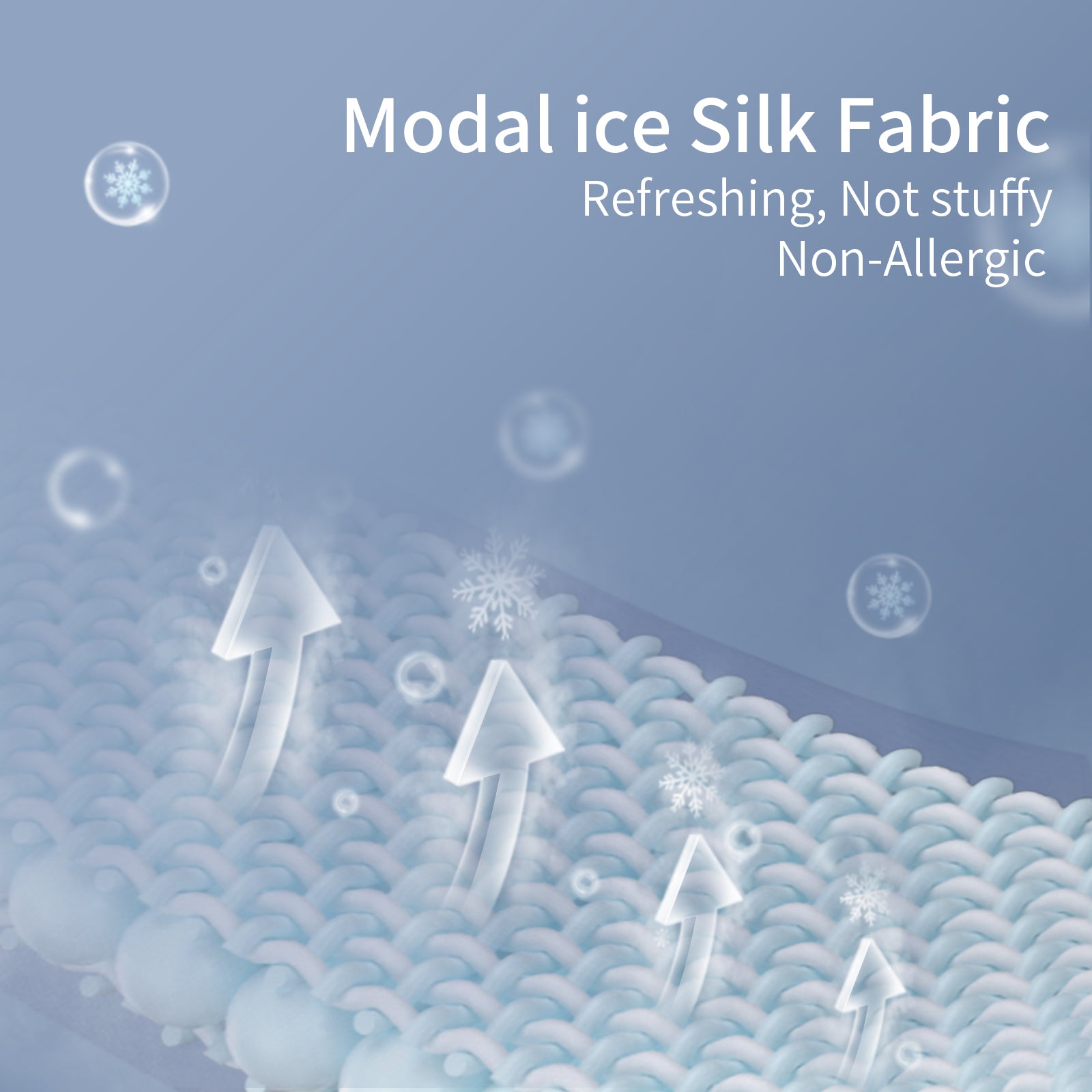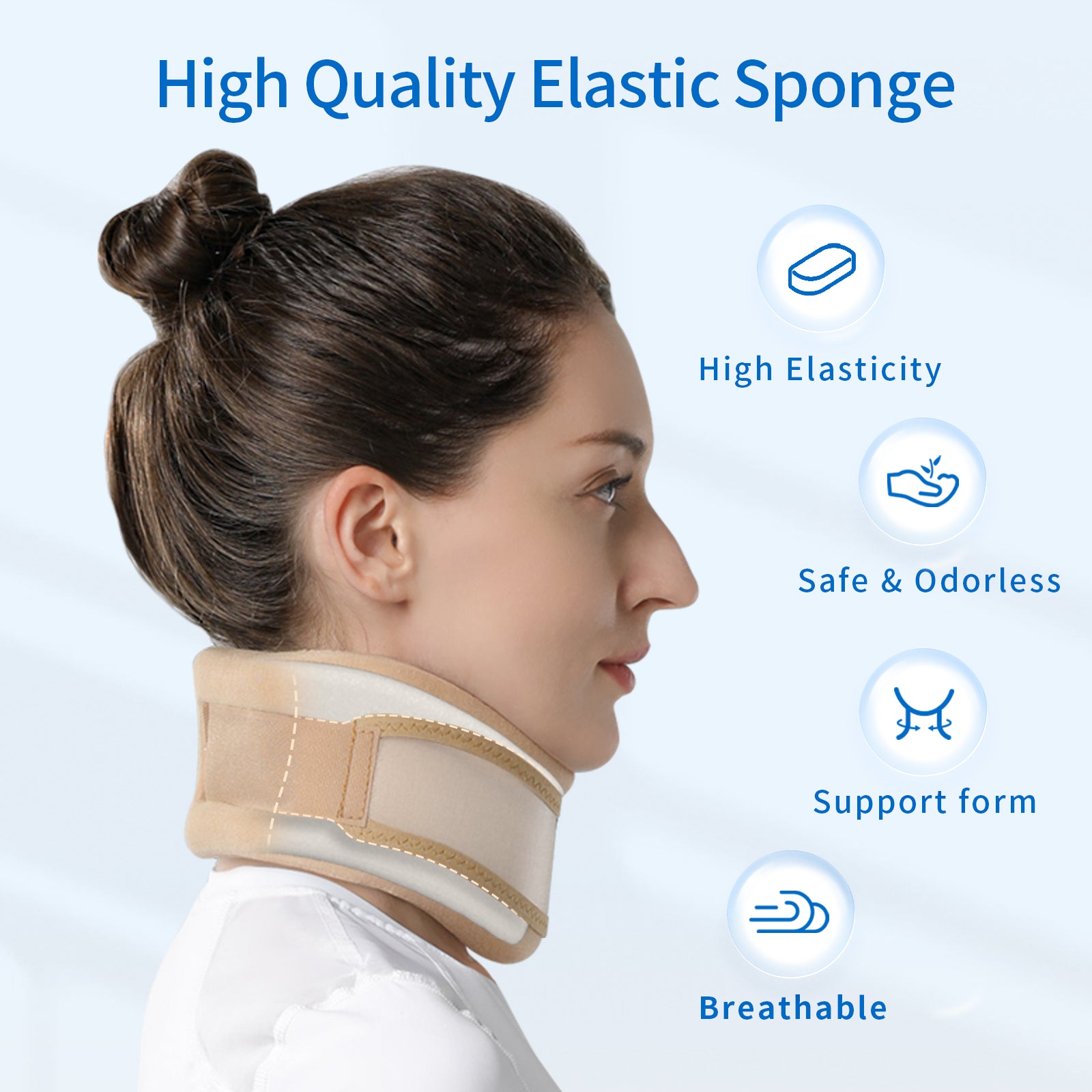 High Quality Elastic Sponge
This is description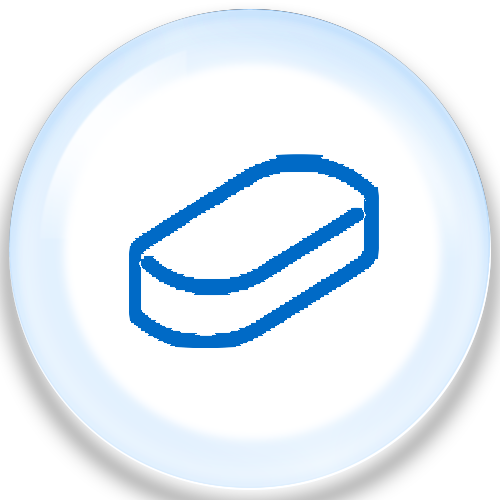 High Elasticity
The texture is very soft and resilient.It is not easily deformed with long-term wearing and it fits firmly.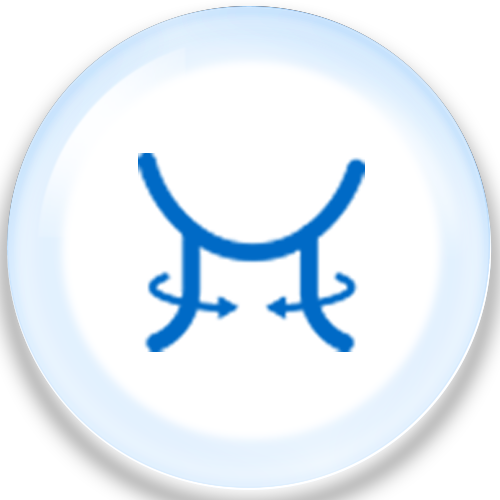 Support form
Removable plastic support strap, the collar offers more support while being soft. After removing the support plate, it can be used as Comfort version.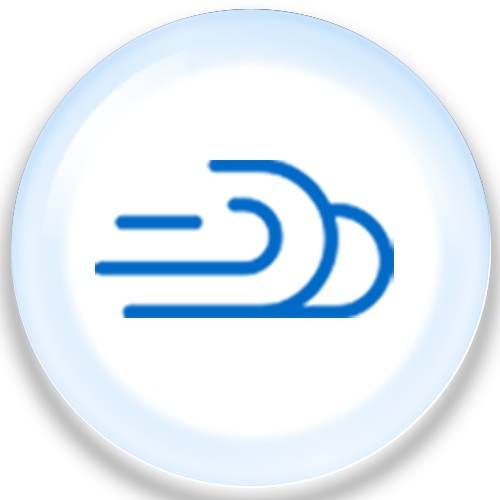 Breathable
Ventilated and breathable without stuffy sweat, the complimentary neck brace can keep the neck cool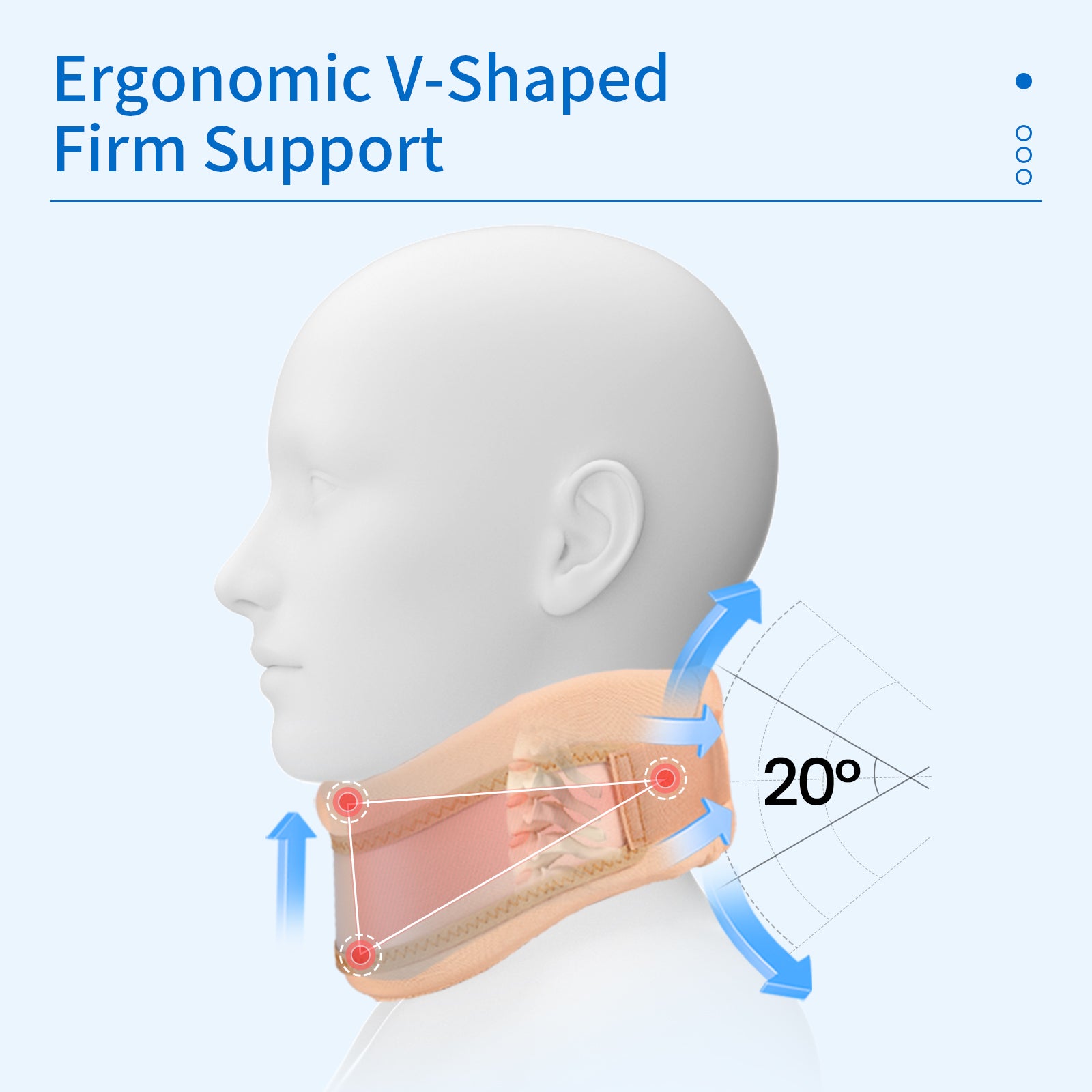 Ergonomic V-Shaped Firm Support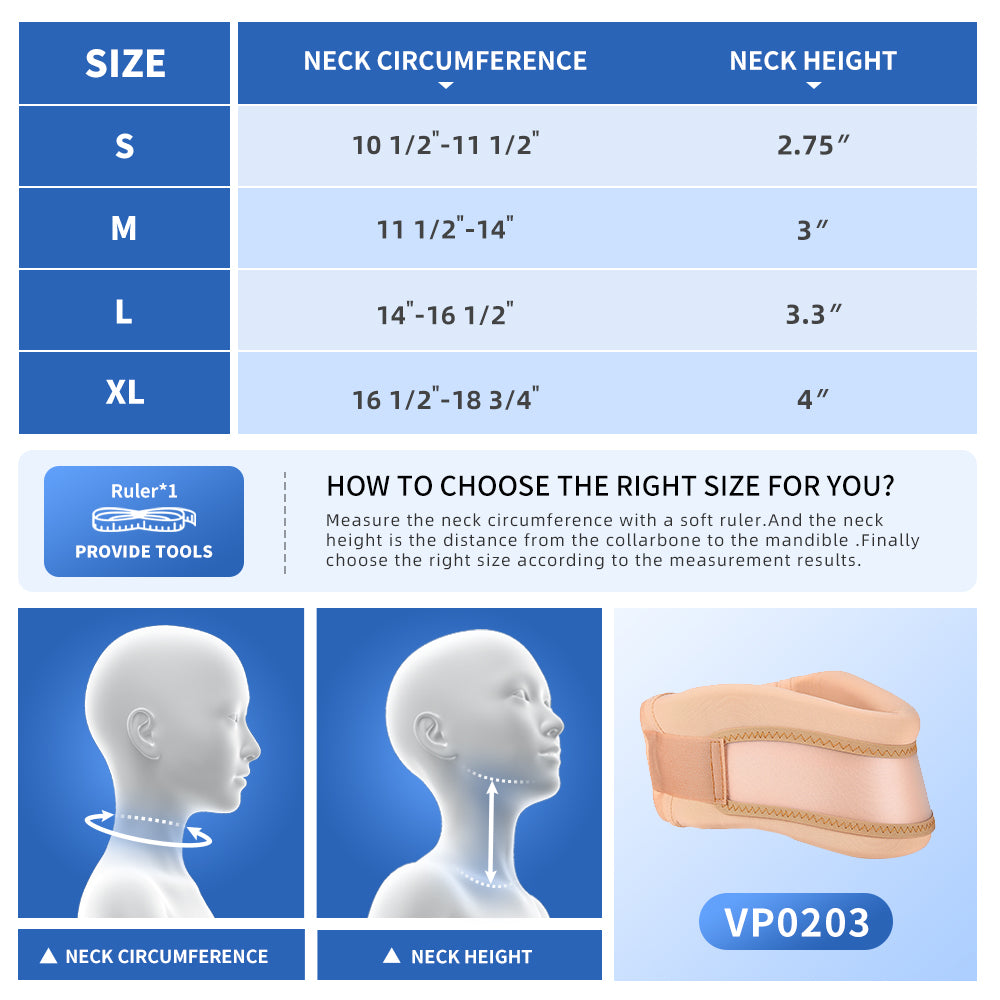 How To Choose The Right Size For You?
Please measure your neck circumference with a soft ruler. And the neck height is the distance from the collarbone to the mandible. Please choose the size according to the measurement results.
The Difference is Clear
General
Other
Neck brace
I work 10 hour days at a desk. Since wearing this, I no longer have neck strain. I only wear when I work.

Orthopedic support and comfortable fit
Wife is currently having issues with

Comfortable
My husband and I have neck problems so we wear these around the house and use them to sleep.  It takes the pressure off the neck muscles.

Great item!
Great support! Size was perfect!

I recommend it
"I never tried it with the hard support piece attached to the middle, however, the soft feeling support is perfect! I followed the measurement guide and have had good posture in my life but my neck has suffered from ""tech neck"". looking down has caused tension and my spine and skin being compressed like that is just not cute. This brace helps with stiffness, pain and following the stretch guide increased my mobility. We use our necks a lot and this brace prevents sleeping on it wrong and causing tweaks. We can wear it while watching tv, sleeping or working. I could not wear mine for more than a few hours at first. It was not painful but just very noticeable but now I love it so I travel with it and keep it under my pillow. It comes with a sleeve I wash it every few uses."

Fit ... Size
Fit and structure.

Amazing Neck Brace
This neck brace is absolutely AMAZING! I recently had back-to-back neck surgeries, one in July and one in August. I was put in a hard collar for 7 weeks after my second surgery.... but since I was still having some instability they ordered me to wear it for a few more months. Unfortunately I was having skin reactions to the padding... and the collar was just plain UNCOMFORTABLE! I came across this silicone brace and showed my surgeon, and he gave me the ok to try it.  This brace has been a godsend. It's so light and comfortable. It doesn't make me all away lsweat

Saved me!
I pulled a tendon in my neck in the night and couldn't hold my head up long enough to work at my job at a computer. Bought this brace and it took all the pressure off and held my neck up for me. Once it was getting better I took the plastic strip out for more freedom of movement.

Very good
It was better than I initially thought before I purchased it. I love it. I also don't slobber during my sleep anymore. Pretty cool contraption.

Good for in-between a hard and soft brace
Good in-between level support. The plastic support part stays in place and doesn't break down quickly.  It could afford to be softer.

Comfortable
It's comfortable has a sleeve to cover the brown. It's supper supportive can be worn all day and night in bed. Relieves strains and stabilized neck injuries without bulky aweful discomfort. A plus.

Good
Good

Muy bueno....
Todo me agradó.....igual a la descripción..gracias

Amazing for sleep
I got the dual use neck brace so that I could use the brace to sleep in as well as add the extra brace for working at the computer. I have bad neck issues that cause my neck and shoulders pain when I try to sleep. I'm a side sleeper so I wake up multiple times a night to my shoulders and neck hurting. This brace is so comfortable to sleep in, and has greatly reduced my pain at night. I love it!

So Far So Good
It arrived yesterday and I've worn it all day today. I probably should have ordered a Large for better support but I followed the size chart.  It's a very good quality neck brace.

Jut great!
The best part is the washable cover! I love this neck support and use it almost everyday.

good
it's a good product,I feel distress after using it.

Very Good
I have tried other neck braces and none match the comfort of this model, especially for prolonged periods. Good product!

Great, supportive neck brace
This is a good sturdy neck brace that's got great support. It also comes with neck exercises that are the same as I do with a physical therapist! I highly recommend this brace.

Did the job! Thanks :)
Does the job! Great support and soft and comfortable to wear for hours. Good buy

fast shipping. item as described
I have it less than a week. The only thing I would worry is the durability of velcro at the back, but this applies to everything with velcro, not particularly this product. So far so good. The quality seems great. It supports my neck when I need it at work. (cervical anterolisthesis from using desktop computer in long stretch daily)

Stiff neck collar
I have neck issues and need support while reading or working at computer. This brace provides more support than the ones you can purchase at the pharmacy. I use it daily. The only caveat is that it the material is a bit scratchy and I used it with a small piece of cloth under my chin. Still , I highly reccomend.

I sure look goofy but atleast the pain is gone
I bought this product because for my career as a hairdresser I look down all the time. At the end of a shift I'm in ultimate pain. I bought this in hopes of relief and i have found it. My neck is feeling so much better and I feel less pain! I will keep using this on my days off! Thank for being a lifesaver!

very comfy
Just what I needed. I use it while I wear heavy costumes. Adds extra support for my neck.

Does the job.
This did the job. The plastic collar helps stop you from compressing the soft collar down and defeating the purpose. It is as comfortable as a wearing a collar can be.

Good buy
Perfect for sleeping

It's firm
I liked the product. It's soft but firm and supports my head, also improves my posture.

Best neck brace ever!
I have a small neck circumference and it has been a 25 year challenge to get neck support that doesn't allow my chin to sink into the brace during the night. The Velpeau brace fits snuggly and is tall enough to keep my head elevated. It is soft enough to sleep in, and with the added velcro plastic support on the outside, it is strong enough to hold my alignment without any discomfort. I had tried at least a dozen different models over the years and this is the one that uses the best technology.

Good product, just didn't help me
I think that the product is good and supportive but it just didn't help out my condition. Guess it is more of a personal problem.

Very supportive.
Neck pain from broken neck years ago

Good
Good

Best brace.
Works great and you can soften or harden the support and make is loose or tight for sleep.

Good fit
Fits well, good support

Great product
This neck support is exactly as described !

Well made
Adjustable.  Can remove stiff plastic if less support needed.  Good price for quality.

Review
Works fine

relief
I had a discussion replaced in my neck so when its starting to feel sore I wear this for a day and my neck feels so much better. Great product

Really helps
Easy to use and very comfortable even at night. Really helps.

Comfortable
I use it because my neck hurts and be so stiff when I wake up in the morning. I am so happy with the collar,  I am able to sleep and wake up feeling good

Helped with my soar neck
Helped with my soar neck

Decades of upper back and shoulder pain gonr
For many years I was a slave to chiropractors and massage therapists to help relieve chronic upper back and shoulder pain. Recently my elbow on that side has been painful as well. With the cold I noticed pain on that side of my neck more and more.To deal with the neck discomfort I purchased one of these and slept in it. After one night my neck, upper back and shoulder pain WAS GONE! Over the course of a couple of weeks I could that sleeping with this brace on helped to get rid of my elbow pain as well.I had a whiplash injury long ago and have cervical stenosis. I thought I was doomed to chronic pain for the rest of my days. Such a relief that I found this product!

Comfortable
Comfortable Support

Very comfortable and effective!
This product really helped relieve the lingering pain on my husband's neck and shoulder!

Ergonomic and comfortable.
I am so happy with this brace. I looked and looked and finally ordered this one because I liked how the chin was lower than most. Then sits well on the shoulder/chest area.  It makes a huge difference. Felt like it was fitted for me from the minute I put it on. It's soft yet supports well. Plus it comes with a handy black cover and a hard strip you can attach temporarily with the Velcro strips. (Might just come with the nude color brace).

Made all the difference
I had been suffering with neck issues for several weeks and I knew it had something to do with my posture but couldn't seem to correct it or feel better no matter what I tried, including the chiropractor.  I took a chance on this neck brace based upon the reviews and am so glad I did.  I purchased the tan version that comes with the additional plastic support piece. It really has made a tremendous difference.  The black soft sleeve that it comes with makes it even more comfortable to wear.  Definitely a great product.

Good product
Great neck support.

When needed, this is the cervical collar I want.
More comfortable than the one the doctor gave me. Comes in colors, washes and dries fast. Easy on and off. I know looks shouldn't matter when you have a neck problem, but as far as looks go, this is fairly a nice looking brace, does the job, keeps my neck in place with a little bit of wiggle room, not much, if you don't want any, tighten it up.

Helps relieve neck pain
I had moderate to severe neck pain the past few days and decided to buy the dual-use version, it had removable support belt to provide more support. It helps alleviate the pain by stabilizing the neck. It comes with a removable cover sleeve.

Great, comfortable and multi-use support
Great design, very helpful.

Very good quality
It's an excellent product BUT they could do better on the sizing guide. I had to return 2 and am waiting on the next one to arrive. The medium ALMOST fit; enough to judge that it is a well crafted product.

Comfort
Very comfortable and excellent support when driving or using it for an extended period of time.

Good Product!
This is the best neck brace that I have ever purchased. I especially like the quality of this neck brace.

for stiff neck.
helps relief on my neck

New Best Friend
I LOVE this! I'd had surgery on my neck 24yrs ago and it's needing more so being on my IPad or reading was very uncomfortable and would often leave me with migraines. I just tried this out and it may be my new best friend! 😁 Very well made, not big and bulky but very supportive! It fits Perfectly! Don't forget to measure.

Works
First time wearing a neck brace.  Had vertigo over the weekend and did the Eply maneuver, and needed a neck brace for 24 hrs after. I was also using it for driving, too keep my head up right👍 Works!!!

Excelente
Excelente

Recommend
Very happy with my purchase. I have had two cervical fusions and looking at a third one soon and so I ordered this in the meantime to help take the tension and weight off my cervical vertebrae. It has helped. Very soft, well made, and fits perfect.

IT HELPS MY NECK ALOT
I WEAR IT EVERYDAY FOR COUPLE OF HOURS. IT HELPS MY BACK TOO.

Well worth buying! Coming from someone who suffers chronic neck pain!
I suffer from chronic neck pain, due to an accident that happened at a saw mill while I was working there. I just about had my arm ripped off, came close to losing four finger, and dang near got my neck broke (the doctors said it literally was a miracle that I even survived).I've had extreme pain since then, plus getting rear ended by a semi, that hit me three times at a red light (talk about some whiplash!) Which then caused my arms to go completely numb. My pain was then increased.The reason I mentioned all that is to express that I've had to struggle, suffer, and learn to live with the pain.I decided to look into a neck brace. (I also have a back brace and a shoulder brace.) I found this neck brace on Amazon. I got the extra support brace with mine.I slept with it the first night I got it (take off extra support piece). It was awkward at first, but I finally fell asleep. Waking up the next morning, was literally the first morning I woke up and my neck was not hurting 😃.... Woooowwww, I was so impressed (not easy to do).I wear it through out the day, on and off. And have no regret spending my money on this product.I'm sure there maybe better and more expensive necks braces, however I'm very pleased with this one.Worth it!!

Good deal with 2 options
My mom did not need the additional support so it was good to have the option to remove the extra support.

Terrific product
Nothing but praise!

Comfortable, high quality
I have two of the collars. They are comfortable and very high quality. Package includes complete instructions and washable sleeve. I highly recommend the Velpeau cervical collars.

measure correctly
sprained my neck.  Was very painful. This brace helped me be able to do things with a lot less pain.  It was also useful for sleeping.

COMFORTABLE AND WORKS
From doing yard work and being on the computer had major neck pain.  The brace helped alleviate the pain.  I wore it on and off during the day and within the week helped greatly to lessen the pain and tension. Would highly recommend this product.

Added stability
Comfortable, well built

Great for neck pain from desk job
This thing does wonders for neck pain. I strained my neck from looking down at papers at the office and really needed something for neck support. This has worked wonders as my neck pain is gone and it gives extra support to my neck

Genial, de mucha ayuda!!!
Simplemente bueno!!! Me dio un fuerte tortícolis, tenía mucho dolor al mover mi cuello. Pedí este collarín, y sentí tanta ayuda desde el primer momento, gracias!!!

Very good product
It is even better than I expected

Good support and comfortable too. Runs small.
"Comfortable and does the trick supporting my neck while at my desk working. My neck is 16"" which would be the upper end of the Large but a few people mentioned they run small and they do. Even the xl I don't have it fastened all the way closed."

Well made
Perfect to hold neck in place.  Easy to sleep in.

Good support and fits well
The collar is exactly as it looked in the photos and it is what I was expecting. I could have gotten a larger size so if you are on the edge maybe go up a size.

Perfect! Soft yet supportive!
I've been through so many neck braces I can't count. These are the very best in every way! Soft yet supportive, love them!

Great neck brace
Managed to bag the perfect size, easy to get on and off, looks like it'll keep clean with the cover sleeve thing - nice simple product that fits well

Worked well
This is a great brace. Great support. Not great comfort but it's a neck brace by their design they're not comfortable. Same can be said for softness. I liked the additional plastic piece to add for more support. I didn't need it. It worked well for me .

Live savers for your Nexk 💕
I did recibe this si much needed Neck-Brace , quality is good ., has helped on my neck pain ..Live it 💕

Great Product.
I really do like mine. The only thing I would like is to be able to purchase sleeves separately. I pretty much have to wear this comfortable product all the time and when the sleeve needs to be washed, I don't have another sleeve to put on. This is a great product.

This is absolutely the best neck support for air flight in the world.
I have tried at least six neck supports or airline fights. None comes, not even close, to everything as described. Please note that I have a large neck, but it fits and supports perfectly.

It's comfortable!
Neck brace is extremely comfortable and lightweight. Perfect for wearing when I'm working on my computer. I've even worn it to bed without discomfort. I'm very pleased with this product since it's helping my stiff neck and it seems to be reducing neck pain.

Very comfortable and stable Neck Brace
I love it, Very comfortable, it give me lot of support. I had surgery about two month ago, I had to be with a hard neck bracer for a month and half, now that I'm not required to wear it any more, I bought the Velpeau Neck Bracer and it feels very comfortable and it helps me feel secure of sudden movements when I'm in the car.

The Best
I had been diagnosed with stenosis of Cervical vertebrae!This is by far ; the most comfortable and supporting of the 3 collars I had .I highly recommend it !

Great support that helps my neck arthritis
Wish it was a little slimmer for aesthetics but maybe that would diminish its effectiveness.

This brace helps with my chronic neck issues due to degenerative disc disease
This brace is helping me deal with pain and pinched nerve issues due to degenerative disc disease in cervical spine.It is not a cure but has been very helpful at those times when I overdo it, and then suffer. It takes a while to adjust to it , but when you get there, it really stabilizes your neck, firm, but soft feeling. And there is a stiffer collar if you need more support.

Stabilizes neck well.
Stabilizes my neck well, so I can walk on treadmill with less pain.

Good product, comfortable
Comfortable and supportive.

Works
If your asking is it comfortable it's a neck brace 😳 it fits lower in front which I need. It supports the neck. If I have to I would order a gay.

Get this Collar!
I actually needed this item to hold my neck in place while I slept. I adapted to it quickly and I love waking up without pain. Over Thanksgiving, we flew out of town and back, 4 flights in total. I added the immobilizer back, and made it through fairly well.

Good product. I recommend them.
I have two of these soft neck braces. They are both comfortable and gave the support I needed at the time pre-cervical neck surgery. They also came in handy, after the surgical incision healed enough and I was out of the post-op hard neck collar, to give support once I began physical therapy. Easily cleaned using the gentle cycle on the washing machine. The only thing I did not like was how quickly my neck became sweaty, which normally does not happen. I cannot say if it was a material breathability issue or from me. Regardless, these support collars are good and I recommend them.

Great Support
Great brace

Saved my neck!
This cervical (neck) collar is much better than my old one! It offers much more support, with the option of softer support by removing the detachable support strap. The fabric next to the skin is soft but supportive. I have degenerating spinal discs, and this collar helps me avoid neck strain while sewing, working on computer or any other task that normally would normally cause discomfort. The product is well made, no odor, & arrived quickly.  I am a smaller person, but ordered the medium. CHECK THE SIZE CHART BEFORE YOUR ORDER, MEASURE YOUR NECK! That way you can avoid return/exchanging of item. )The sizing for the tan dual-use collar is  different than their other ones.) I highly recommend it!

Really help me.....
Really help me with problems of my neck.

Works great!
I wore it 2 times the day that I received it and couldn't believe that it alleviated the tension in my neck!

Comfortable and fashionable!
It was perfect for what I needed. Not the most ideal for serious neck injuries or complicated post ops.

It works.
Product is used to help my elderly mother keep her head up to help her breathe more easily.  It works very well.

For large necks.
My husband's is extra large. No other neck brace has been long enough. This one works.

good product
like the comfort and the ease to put on.  it does seem to aleve the pain while on.

Good neck support.
I had a crik in my neck that would not go away, it kept me awake at night. I could not move my head without my neck hurting badly. I used this for a few days until the crik went away. It's soft, gives good support but doesn't feel like it's choking you. Served its purpose.

Just what the doctor ordered!
Very comfortable, sturdy and supportive.

Well made
Got it quickly, as described -- but returned it because did not fit and had to get one here fast.  Take account own shape of neck, head, etc. -- and get the right size by actually measuring with a ruler.

Really Helpful for CCI
I've had consistently good results with these braces and this company.

Comfortable and supportive
I have craniocervical instability and have pain and mild nerve issues after sitting at the office for several hours.  I like this neck brace because it is slightly thinner than the other ones that I have and that makes it easier to hide under a scarf.  I am very satisfied.

True to size chart
I have had neck braces in the past. This one is wonderful. I was afraid to travel because of my stenosis but now I believe this will make all the difference. I got the one with support plastic and it makes me feel secure. I just know this wont fail or slouch fo a long time. When it does, I will buy another. I may just do it anyhow.

Velpeau neck brace
My cervical spine is deteriorating from an old horseback riding injury. As the pain worsens with age, this collar gives me relief and support. I love the removable plastic piece. It's not comfortable to sleep in but I don't image any collar is. Ordered one for my friend who has similar problem and she loves it too. She says it gives her more support than her other simple collar.

good
good

Works really well
I have a back condition and have to sleep in a semi- upright position at night, but recently my neck has been hurting me badly when I wake up and it carried on through the day giving me headaches also.  I brought this Collar and immediately noticed a difference.  I sleep more deeply and wake without the neck problems I have had in the past.  I did have to take off the detachable stiffening, but its great that I can add that or take it off as I need to.  This Collar has really made my day start better and during the day I am not getting the head or neck aches.  I would recommend this to anyone who has a problem with the back of their neck.

soft with great support
This neck brave is the best I've ever had. The notch under the chin provides added comfort. I bought the style which can be worn soft,or add the removable piece for more support. Very well constructed.

Helped tremendously
I probably should have ordered one size smaller but won't give it up. Stopped the terrible pain that woke me every night

Comfortable!!
I like that the plastic stay is removable, but it still holds my neck comfortably without it. I recommend!

comfortable
I am very happy with this collar.  It is very comfortable and gives good support.  It is an improvement over two other neck supports I have used.

Comfortable and reduced my headaches and neck pain
I purchased the nude colored neck brace that comes with the removal rigid plastic strip that adds more structure if needed. While sleeping I find that it is supported enough without this plastic piece, but nice to have the flexibility. Before using this, I often woke up with a strained neck and headaches and even migraines, but not anymore since wearing this brace to sleep each night for about the past month. It is soft enough to be comfy while sleeping, but supportive enough to keep my neck from falling forward or to the sides while I sleep. Took me only a day or two to get used to sleeping with this. I was in between sizes of a medium or large, and was glad I went with the medium. There was ample length in the velcro to make the brace not too tight but just loose enough to keep my chin held up to keep my neck straight. I would think this would also work wonders during air travel or on a road trip instead of using those crappy neck pillows.

Excelente
Perfecto como en la foto, excelente calidad. La talla perfecta. Lo recomiendo

Fit is perfect.  Limits motion to reduce pain.
Neck brace was comfortable enough to sleep in and kept neck aligned over night to reduce pain upon waking.  I measured my neck circumference and ordered the size that spanned that measurement and it fits perfectly.  item was shipped promptly.  I am completely satisfied!

As it says
My daughter had herniated two discs in her neck and they were surgically repaired. However, the neck brace we brought home for her to wear rubbed her chin raw. This neck brace is simple but is much gentler on her to wear.

Happy
Fast delivery and comfortable

Comfortable and Supportive
I have severe degeneration of the cervical spine and discs and pain has become intolerable.  I ordered this and although I've only been wearing it a few hours, it definitely helps.  It is comfortable.  My one complaint is that the fabric is making my neck itch badly (but I'm allergic to the world).  I may have to figure out some way to cover it with cotton.  I'm quite please with this.  The little bit of added support is much better than a plain soft collar and much more tolerable than a hard collar.

Very Very Comfortable
"I am trying to fix a pinched nerve that makes my left shoulder feel ""pins & needles"" like it is asleep.  This keeps my neck straight at night.  I noticed that I had it on the first night, but the 2nd night I did not notice it at all.  This is a quality product and very comfortable to wear."

Neck support ...
Very pleased !!

It is helping me recover from surgery.
I liked the prompt delivery and the product is comfortable and nice quality.

Seems good value for the price
Much better than the cheaper one I bought before. Firm enough and looks like it will hold up well.

Good Quality
order the next size larger than you think

A great product delivered on time
Exactly what I wanted

Good firm decompression of neck vertebrae
Bought to replace my old worn out neck brace. Wish there was one just one size larger. But is working out well all the same

soft touch
I had neck surgery and the device my Dr gave me was very uncomforable this is devine

Good quality collar
Velpeau collar is very well made, it provides good support to a neck.I am glad to have it.

Good quality
Delivered as described


| Country | Manual | Link |
| --- | --- | --- |
| English | VP0203 VELPEAU Neck Brace Dual-use Version Brown | Preview Download |
| Francias | VP0203 VELPEAU Neck Brace Dual-use Version Brown | Preview Download |
| Deutsch | VP0203 VELPEAU Neck Brace Dual-use Version Brown | Preview Download |
| España | VP0203 VELPEAU Neck Brace Dual-use Version Brown | Preview Download |
| Italia | VP0203 VELPEAU Neck Brace Dual-use Version Brown | Preview Download |
| Português | VP0203 VELPEAU Neck Brace Dual-use Version Brown | Preview Download |
| Россия | VP0203 VELPEAU Neck Brace Dual-use Version Brown | Preview Download |
| 中文 | VP0203 VELPEAU Neck Brace Dual-use Version Brown | Preview Download |
| 日本語 | VP0203 VELPEAU Neck Brace Dual-use Version Brown | Preview Download |