Product description
Product reviews
QA
Video
Manual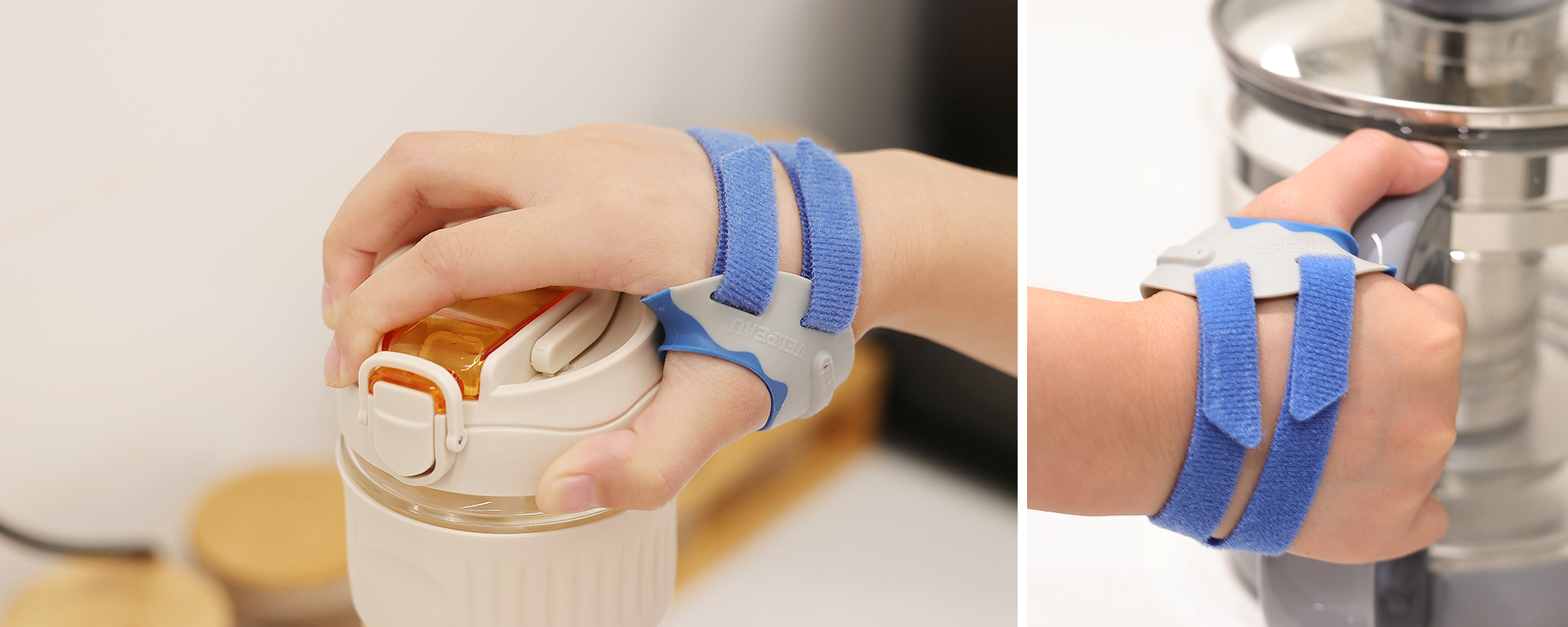 Wear while cooking, golfing, gardening, playing tennis, driving, knitting, swimming, running,and all other work/leisure/household activities.Provides CMC stability without impeding other joint movement.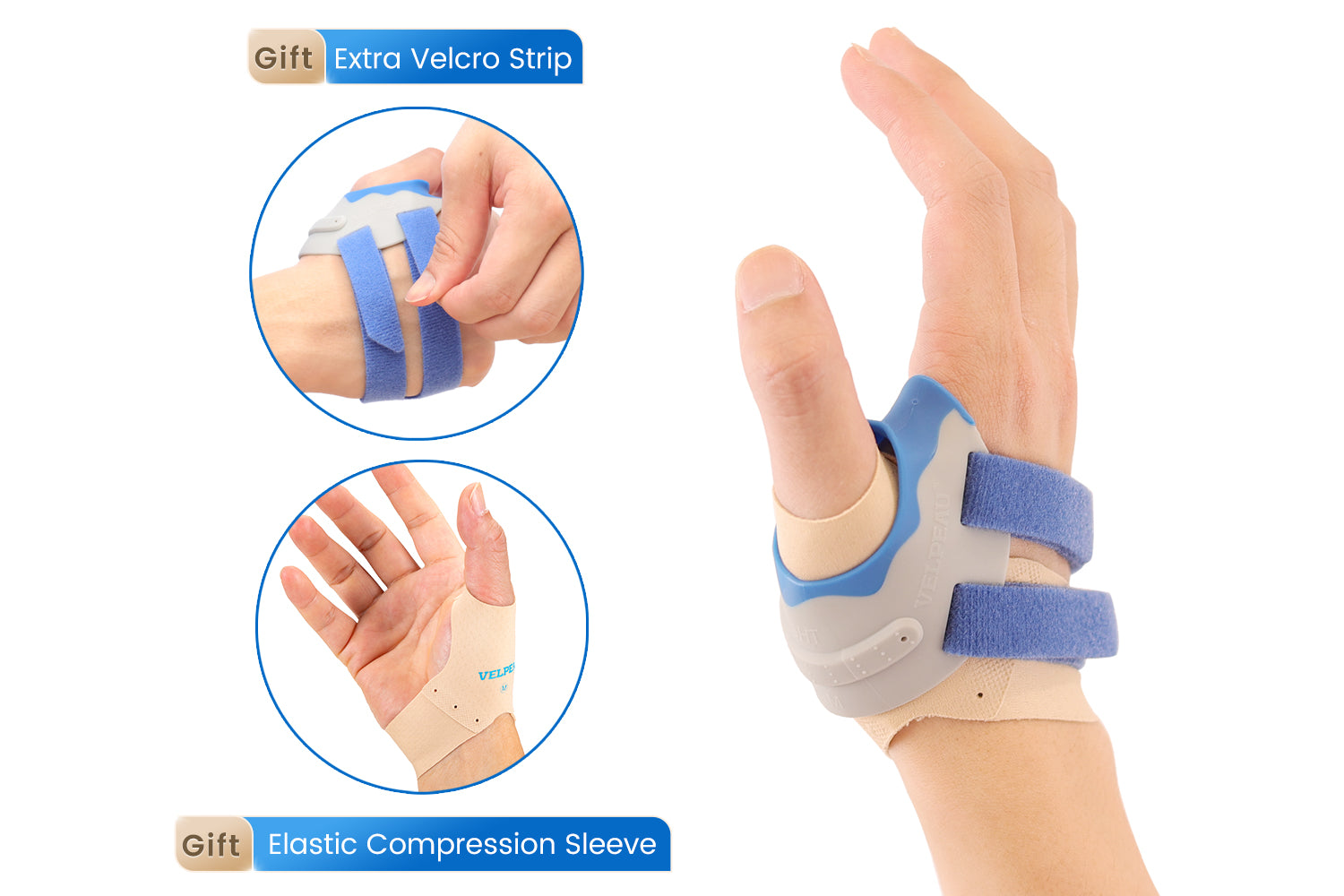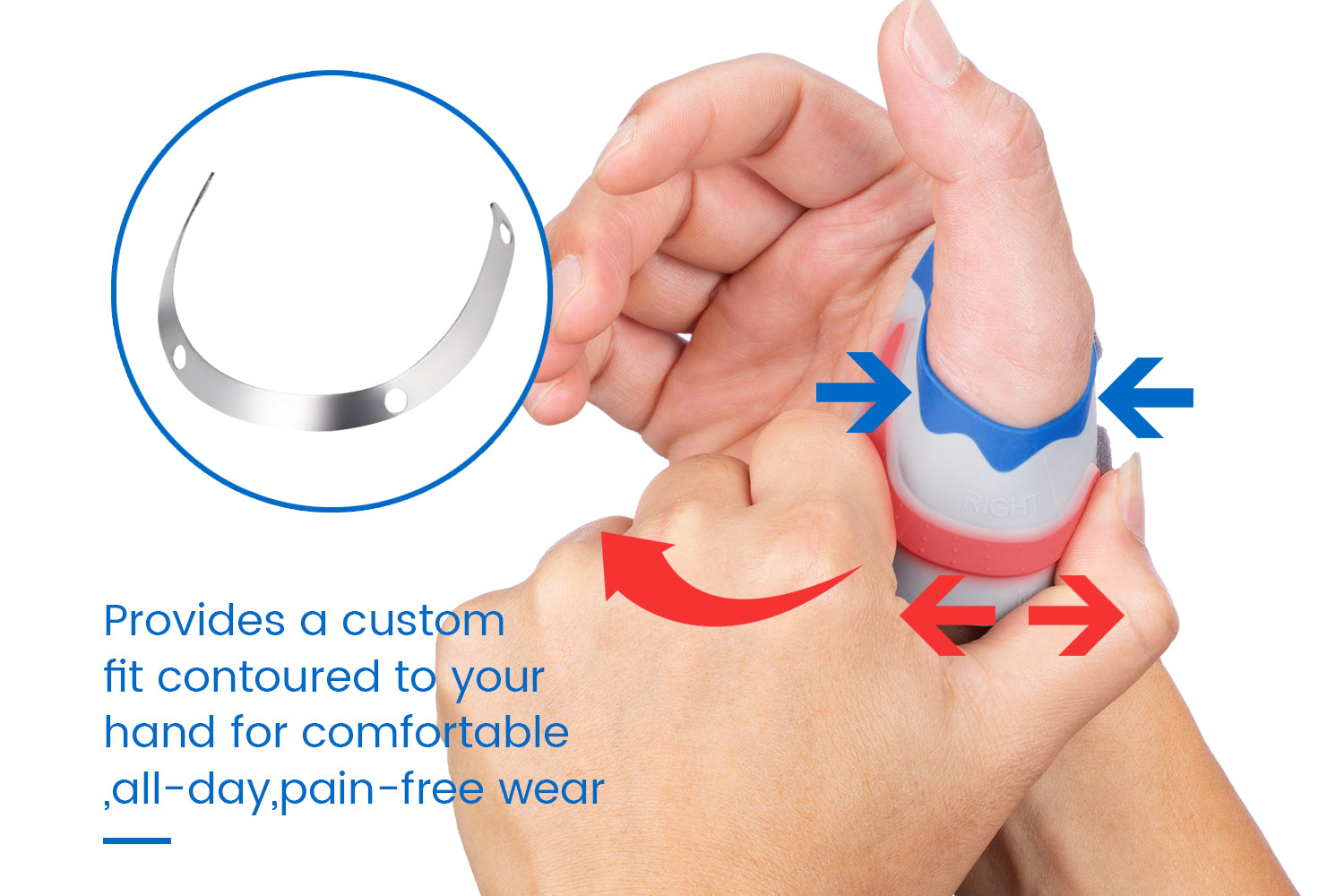 Adapts to Multiple Scenarios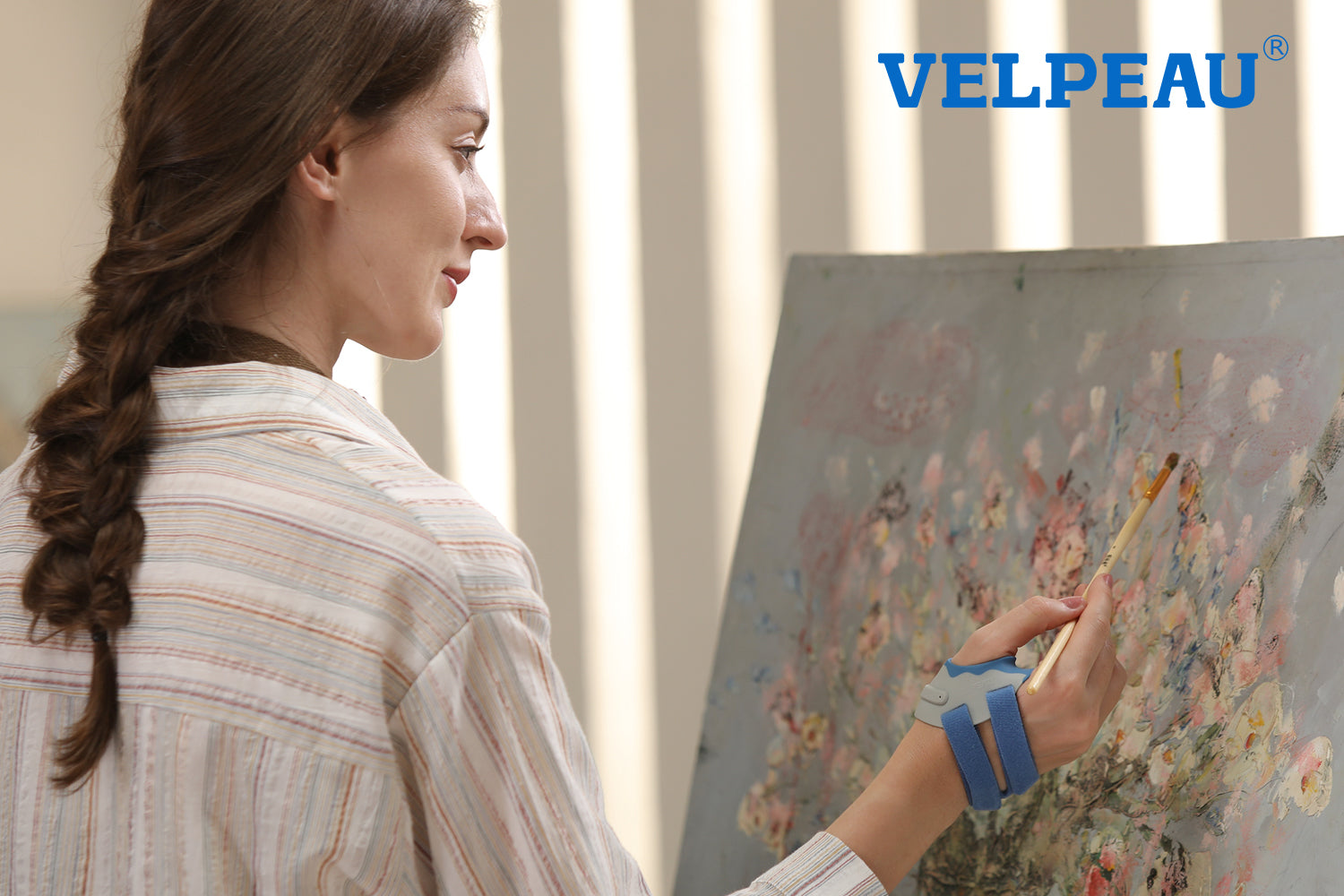 It's providing mild pressure on thumb.Extremely comfortable and stops joint pain .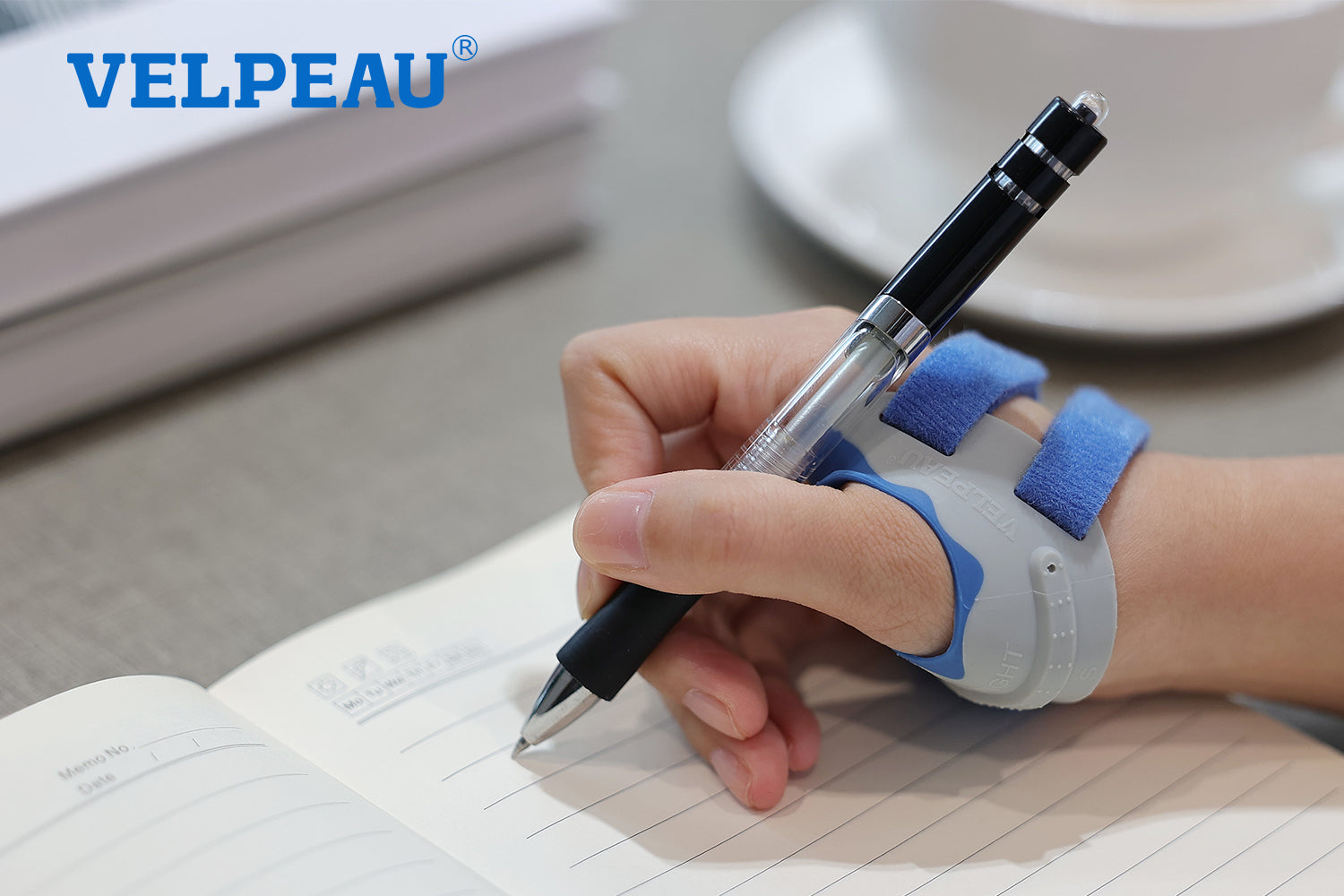 Stabilize Your Thumb CMC Joint-You can perform pinching and gripping motions with ease.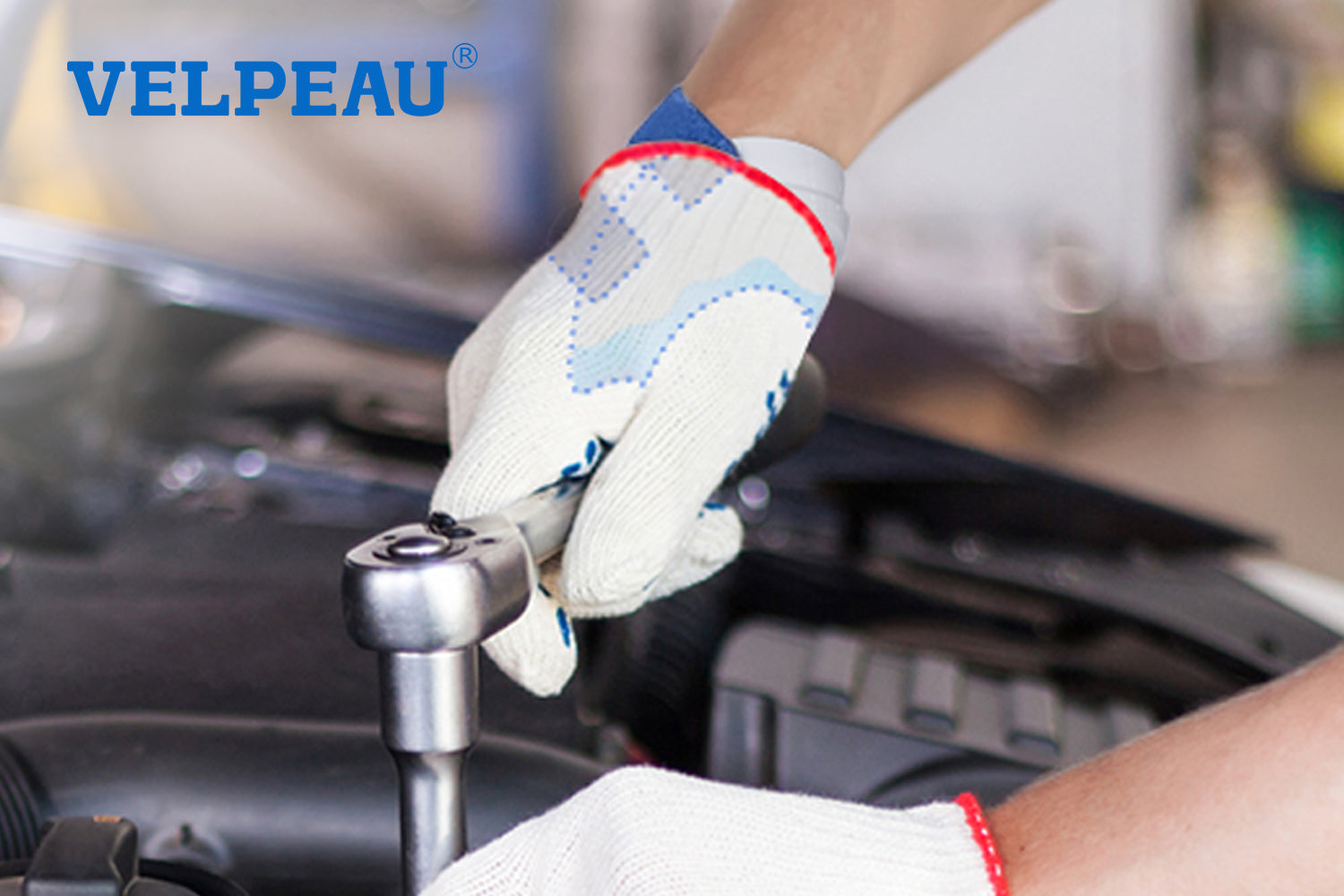 The brace can be worn under a glove, resists abrasion and does not impede the movement of other joints.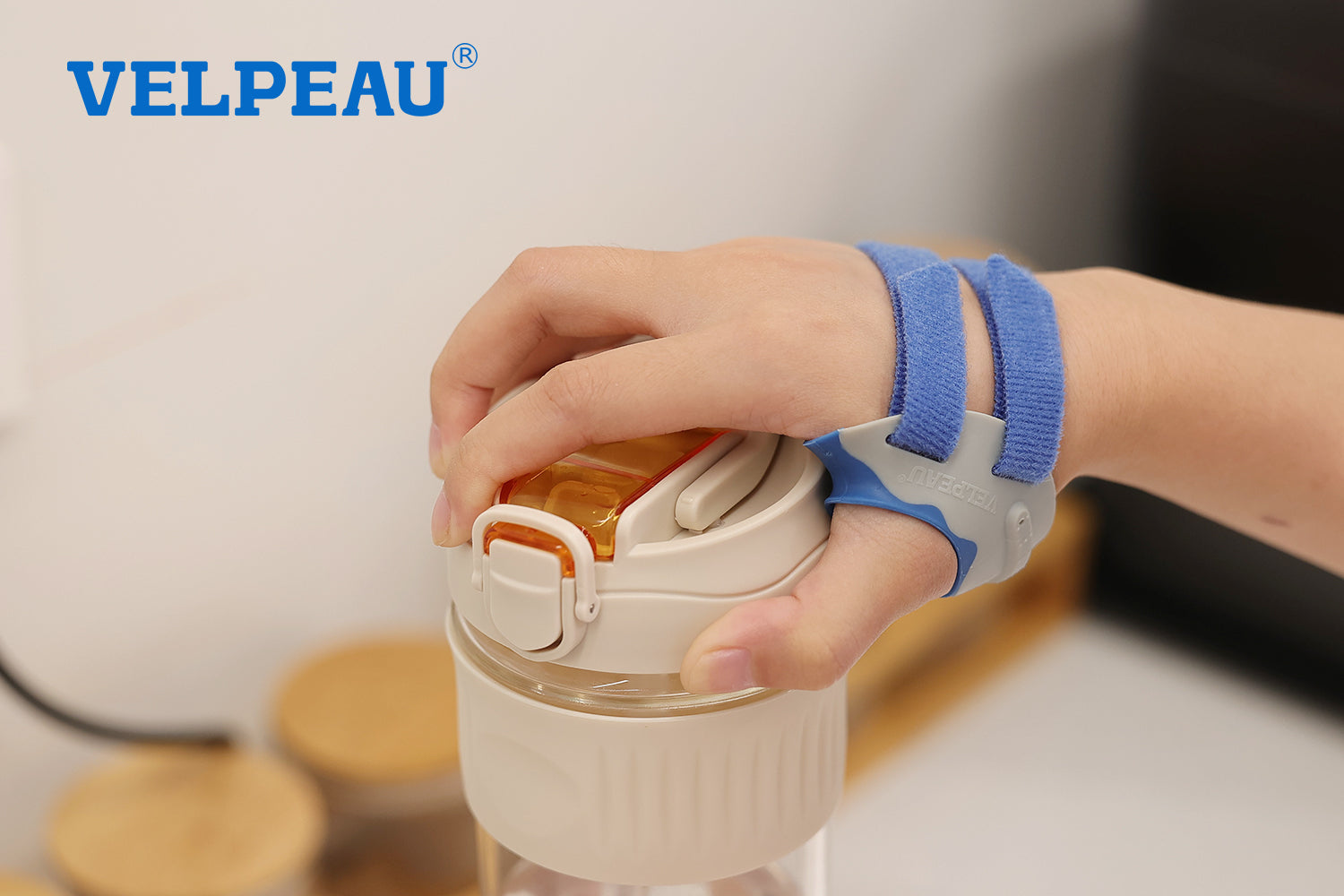 It is so effective at supporting your thumb without hindering movement or getting in the way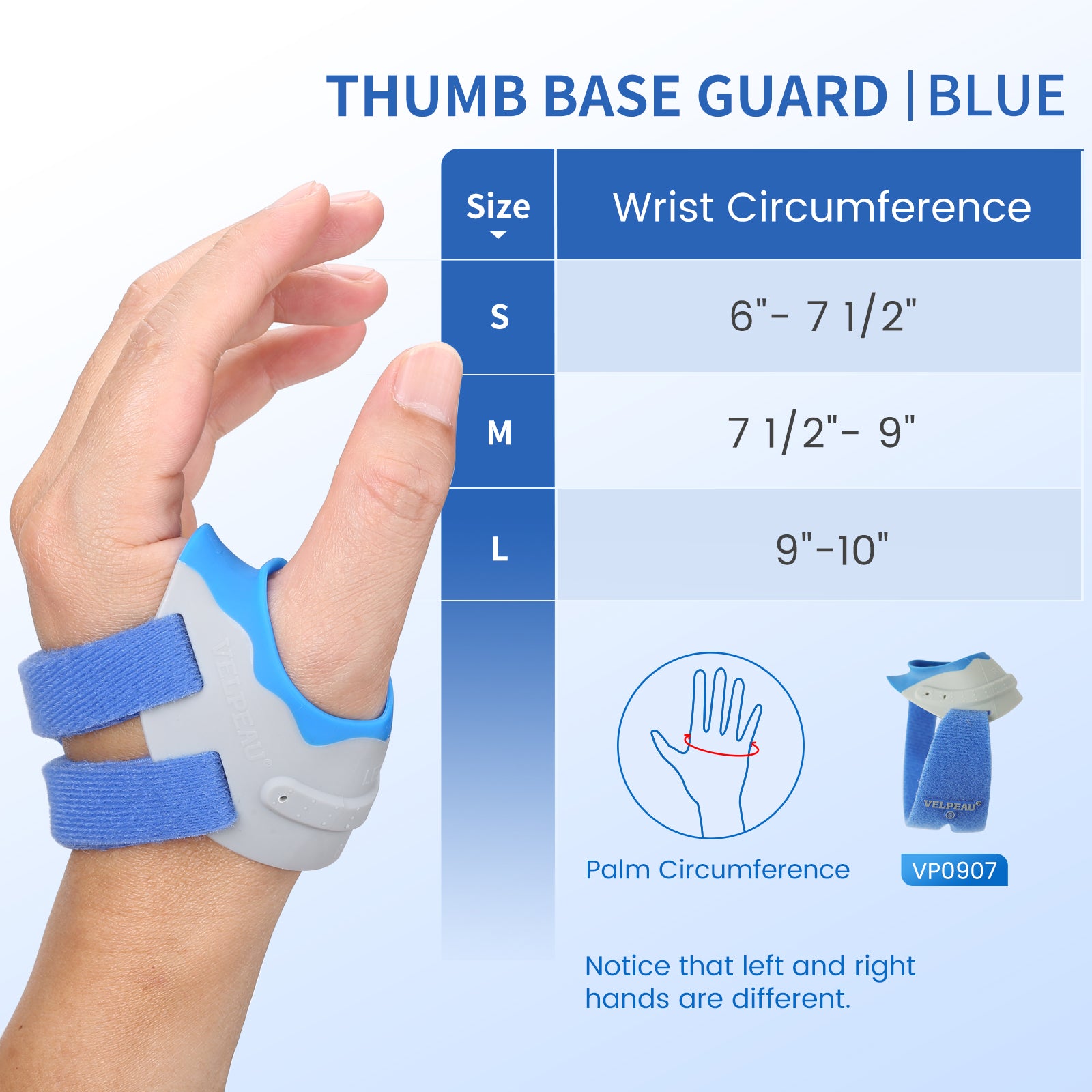 How to Choose the Right Size?
Please use a soft ruler to measure your palm circumference(as the picture shows), and select the size according to the size chart.
I'm an Occupational Therapist and a seamstress. I have arthritis in my left thumb and have tried several splints and other modalities to increase my functional grip and decrease pain in the thumb joint. I bought this splint on a whim because the other, more expensive, push splint that I've been using was unavailable. I have been able to sleep in this splint and use it for most activities without residual stiffness and pain when I remove it. I just purchased a second one for my left hand. The only thing I do not like about it is the color. If it were flesh colored it would be less obvious.
This is a great brace for pain in thumb. I really like that there is a replacement velcro strip! My last brace, you couldn't replace it. Once it wore out, it was useless.
"This brace stabilized my thumb and is not cumbersome like other braces I've tried.
Rubs the base of my index finger, but I think it's gonna be ok with a little bandaid to protect my shin from the brace rubbing.
Plus with time my skin will toughen up and it won't irritate that one area.
Great brace!"
Because I have CMC arthritis, my doctor recommended a thumb brace that costs $90. After looking on velpeau.com, I found a similar looking brace: the Velpeau Thumb Support Brace for $40. After wearing the brace for a couple weeks, I have noticed that it does stabilize my joint and thus reduces my pain. Although the brace does not eliminate the pain completely, the brace also serves as a good reminder to use my other hand or to ask for help.
Included with the thumb brace is a paper tape measure to measure the palm circumference, but it seems a bit late. As a woman with a large hand, the medium fit my hand well. Additionally, the brace comes with an extra velcro piece and a liner. Because the liner becomes easily soiled after a day's work, I wish the brace came with extra liners. If I need a quick liner, I wrap my joint using KT tape.
Comfortable, easy to wash, dry, and adjust!
This brace is much more comfortable than the other name brand one that my doctor supplied me with. There's no extended piece of plastic wrapping around the dorsal aspect of the hand, which the other brand had that gave me a callus sore on my wrist. Easy to wash, dry, and adjust!
Two days ago I was putting away a large plate I had in my left hand. Next thing you know it just slipped out of my grip. I just dropped it. My thumb is really making life's normal things difficult. The pain has been ridiculous! I seem to drop everything due to the sudden and sharp pain. Anyway, when I dropped the plate it landed straight up and down on my toes and I broke my pinky toe and the one next to it!!! I had already ordered this product and was waiting for it to arrive. It came early today. I opened the package and put it on. I didn't read the directions started to complain to my husband that it wasn't helping. I grabbed the box and instructions and began to read. There's a metal band that you have to form to your hand to put the proper pressure in the right place for you. Everyone is different. Once I had it right for me it took about 15 minutes and I started to get relief. I've been wearing it for several hours and I can't get over how much less the pain is. I can deal with a dull ache every once in a while. No more thumping or shooting pain. I've been cooking our Easter dinner and the device is still comfortable. No rubbing or gouging any where. The only thing I may have a concern about is if the sleeve that comes with it needs replaced. They give you an extra set of straps but only one sleeve. That's not enough to ding the ratting over but not sure how long sleeve will hold up. I recommend this to anyone who is struggling with this type of thumb pain. It sure helped me and I was about to go out and buy one of those huge and intrusive devices at the local drug store. This device is very low profile. You don't feel like everyone is looking at your hand. So far I'm liking it a lot.FYI update!: I've had this device on for 8 or so hours and doing well. I found that if I had twinges of uncomfortable pain I could tighten up the bottom strap to increase pressure where the metal pressure point is and the pain stops. Don't tighten the top strap too much or you may risk uncomfortable pressure or rubbing of the device between thumb and index finger. It may take a little twerking here and there but it's worth it.
Very comfortable, cradles joint perfectly!
Pain in CMC thumb joint from a fall over a year ago. Came to realize it's damaged for life now. Have tried many different types of braces and compression support sleeves. Also tried buying the Push brand that costs over $100. Wore that see fit 1 day and it made joint more painful to be honest. Returned that 1 and decided to give this 1 a shot. The light compression sleeve it comes with is a very nice bonus. As well as having an extra Velcro strap and the ability to replace the stap. I was amazed how nicely the brace cradles my thumb! It comes in full contact with all areas, the squeeze from the metal insert is so comfy. The Push brand actually hurt the top side of my HAND / CMC JOINT. That brand felt like someone was gouging that spot with a screwdriver. I even tried that bran more loose fitting. No matter how I adjusted, it simply hurt. The VELPEAU BRAND is so incredibly comfortable and I'm able to adjust the Velcro straps to give firm compression and it does not feel tight or pinch like the Push brand did that cost 3 times as much and also does not have replaceable Velcro or the bonus compression sleeve. THE VELPEAU IS THE BEST FOR NEEDED RELIEF YOU ARE SEEKING! The value of what you are getting and relief desired is incredibly priced for those that don't want to spend 100 on a simple brace. This brace is so worth the money. In the time I've been swyping this review, my left thumb would be throbbing in pain by now. It's so awesome, it just hugs the area in firm comfort. The Push brand, when I would use my phone like this, I could not get a comfortable hold and it caused more pain besides just the throbbing CMC joint. THANK YOU VELPEAU, Y'ALL MADE AN INCREDIBLE BRACE FOR A REASONABLE PRICE! FINALLY I FEEL RELIEF IN MY LEFT HAND!
effective and comfortable to wear
Reduces arthritic thumb pain as desired. Comfortable to wear. Small profile. Comes with replacement strap and skin tone elastic liner included.
Works as well as the Expensive ones!
I like the fact that the straps are replaceable. They are as comfortable as the 'prescribed' one that cost twice as much (plus my former one does not have replaceable Velcro).
I have arthritis in both of my thumbs – the left more than the right. I have tried typical splints/braces but I work with children so I have to still use my hands alot during the day and the other braces impeded my ability to do my job. This splint is awesome. It targets the area where I have the most pain, immobilizes it but yet still allows freedom of the other digits. I love the fact that its plastic which lends to the stability and I can rinse it if I happen to get something on it. It goes on and comes off easily, the velcro is secure and can be put on with one hand. Great product!
Extremely comfortable and stops joint pain
I own about four different types of thumb braces that don't really immobilize the thumb base joint . I saw more expensive versions of this type of brace but I needed two , one for each hand so I never bought it. I came across this less expensive one by chance and ordered one for my dominant right hand. It worked so well two days later bought one for the left hand. I even sleep with them on when needed. There is a little compression sleeve you can use under the brace if you want. I find it comfy without the sleeve. It truly immobilizes the base of your thumb and you can grip and do everything you normally do without the bones crunching and rubbing together. I highly recommend it. It also comes with an extra Velcro strip. I'd like to buy another Velcro strip but if I can't find one I will go to the craft store and buy some strips and McGuyver something :). Amazing brace and very comfy .
Definitely reliable and very good! It also came with an off extra sleeve that is very elastic but durable as well. Very pleased with how it's providing mild pressure on my thumb. It does it's job forsure by isolating my skin against the rubber which is a bonus. Also the black strap is replaceable! Definitely will recommend people to buy this product.
I tried another brace (dr recommemded) had gotten it in a small, needed the next size up and it was more expensive. Saw this one and that the price was reasonable and also came with the lottle sleeve to.wear underneath, figured would give it a try, got it in the medium and the fit is much better. Thanks
Costs Less Than Others
详细X

VP0907 Velpeau Thumb Support is only available in size Medium
If you need a size S or L please contact us in the store and leave your email.
We will send you an email as soon as it is available.