Product Description
Product reviews
Video
Down file
Care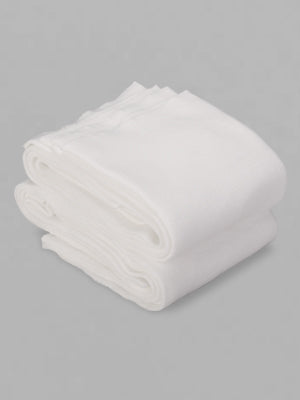 Basic Specifications
Color: White.
Product Components: Made of polyester and cotton (latex-free yarn).
Note: Please allow for slight size variations due to manual measurement. One Package contains 10 pieces of Wrist and Thumb Liners.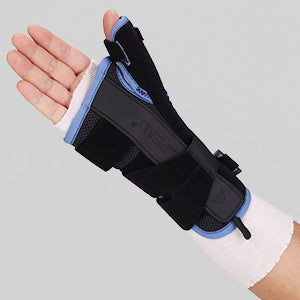 Protecting Your Skin
The Wrist and Thumb Liner can be used under a cast or braces after wrist surgery to prevent irritation, friction, and pinching. No pins or tapes needed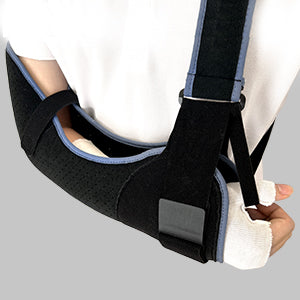 Suitable for Arm Sling
The soft and breathable cotton layer provides excellent protection between your skin and the arm sling, guarding your sling against perspiration and dirt.
SOFT & LIGHTWEIGHT
Made from cotton, offering a protective layer for the skin beneath a brace or cast, ensuring optimal comfort.
FLAT SEAM
preventing uncomfortable dents and creases when the thumb and wrist are swollen, particularly after injuries and surgery.
THIN & BREATHABLE
Perfect for wearing under your splint after wrist surgery to keep your hand and arm dry.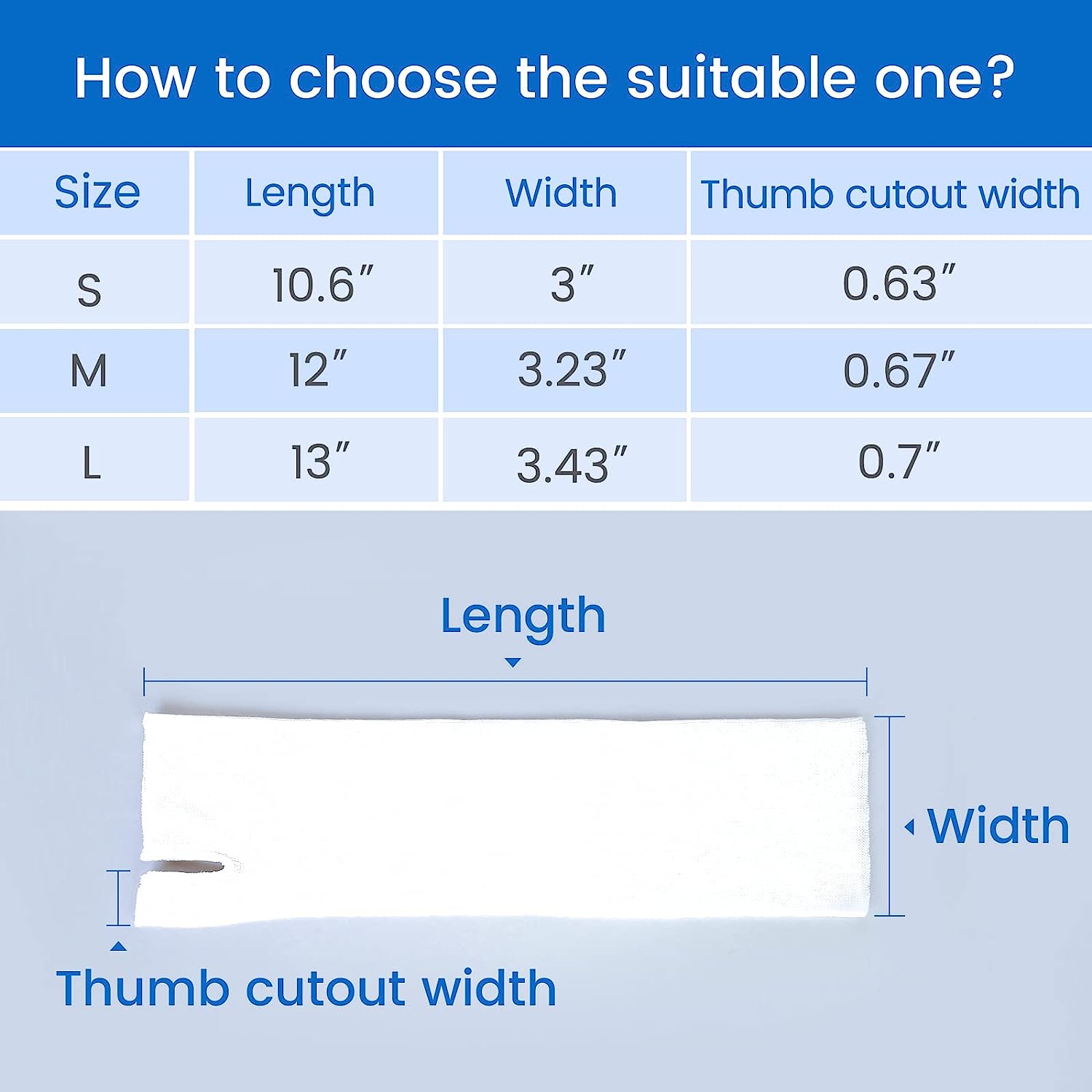 How to Choose the Right Size?
Please measure your wrist circumference and select the correct size according to the size chart before ordering.