Product description
Video
Manual
More Choices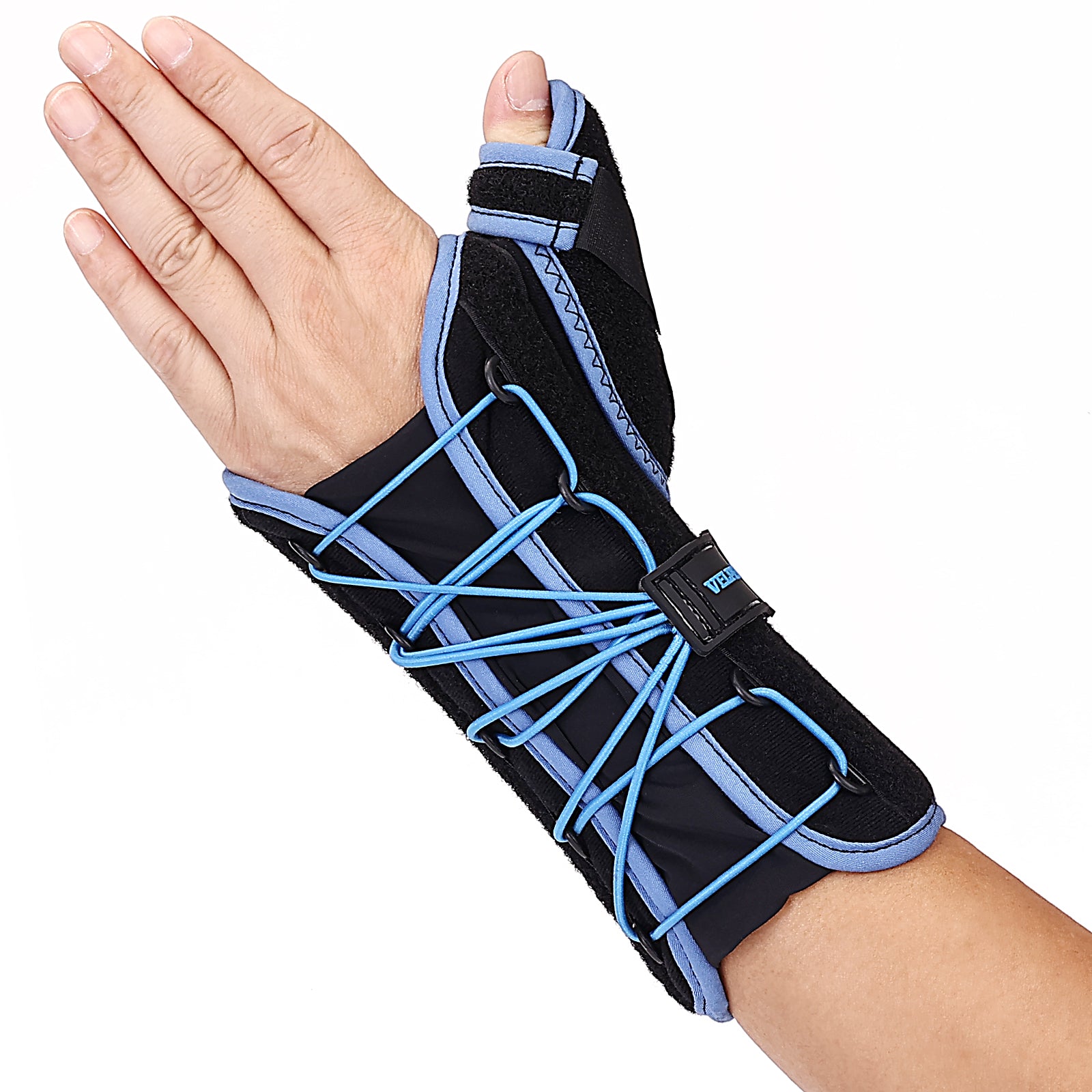 VP0902C
Drawstring Version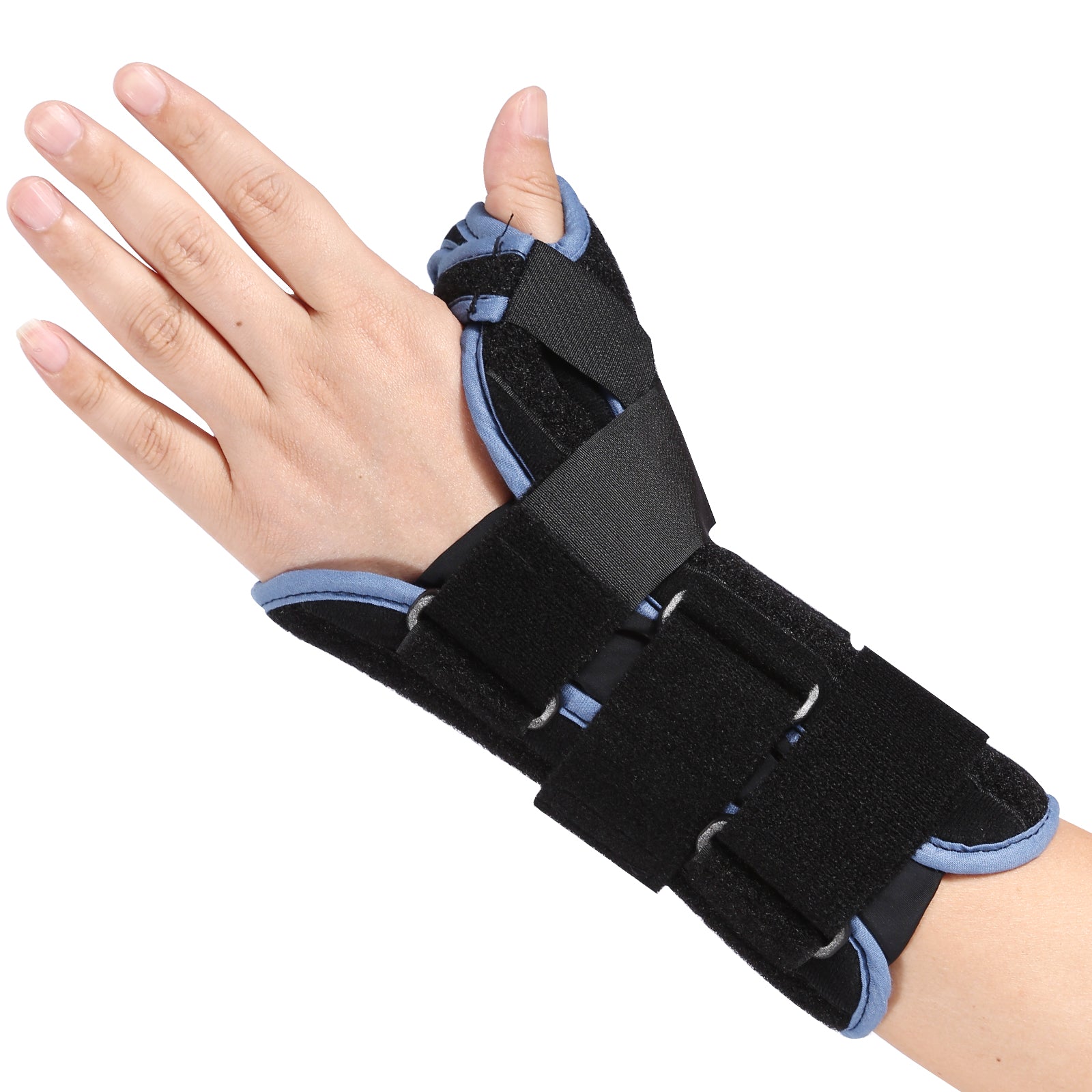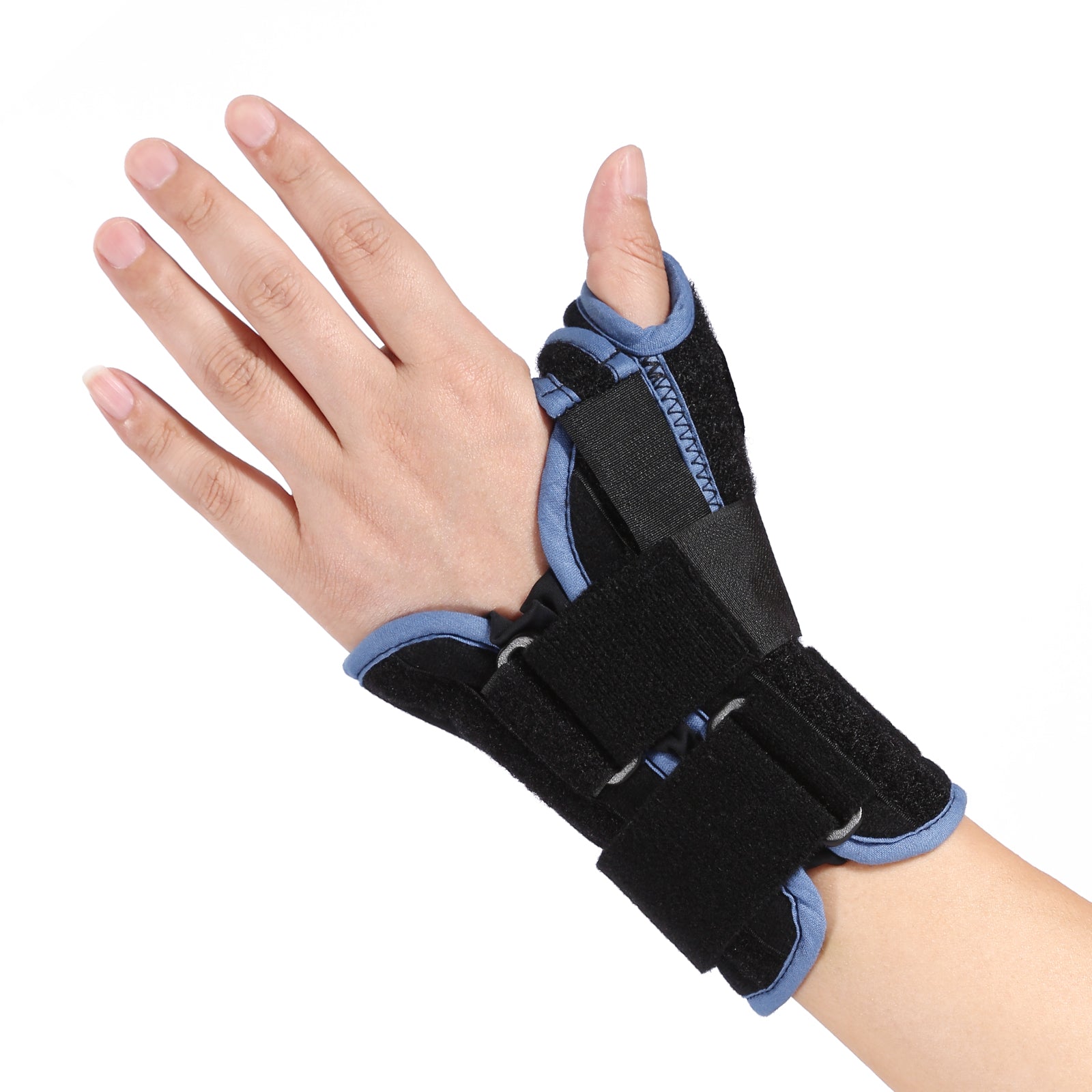 Innovative design comes from professional focus and continuous improvement of products for many years
Stabile and comfortable thumb rest
In accordance with human body structure, it installs the thumb support which is made of a flexible plastic part in the foam, and uses a thumb bandage with two soft internal layers to fix the thumb on the functional position.
Removable aluminum alloy palm rest
The removable aluminum palm rest, whose palm face is made of high-quality aluminum alloy, can firmly fix your wrist in the functional position.
Built in flexible support strip
Two flexible support bars on the back of the hand, which can not be dismantled, can offer two-way uniform support force to make your wearing more comfortable.
Soft and comfortable palm pad
The pad that protrudes from the center of the palm puts the curvature of the wrist in a more comfortable position.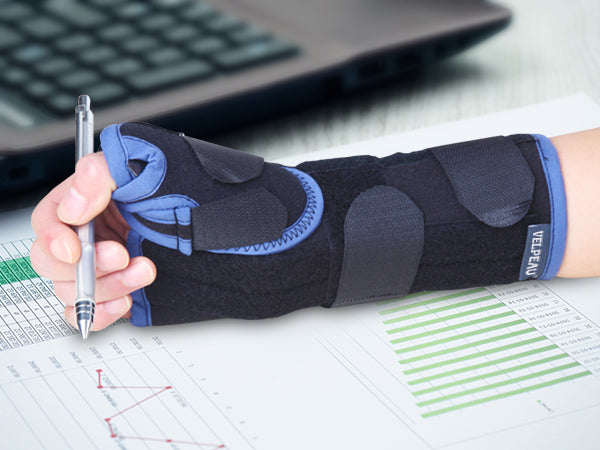 Effectively relieve pain of tendinitis
This Thumb Wrist Brace can effectively relieve pain of tendinitis, tendovaginitis, arthritis, osteoarthritis, severe sprains of the wrist, provides stable support to wrist injuries. It's comfortable and light, noninterference with your activities.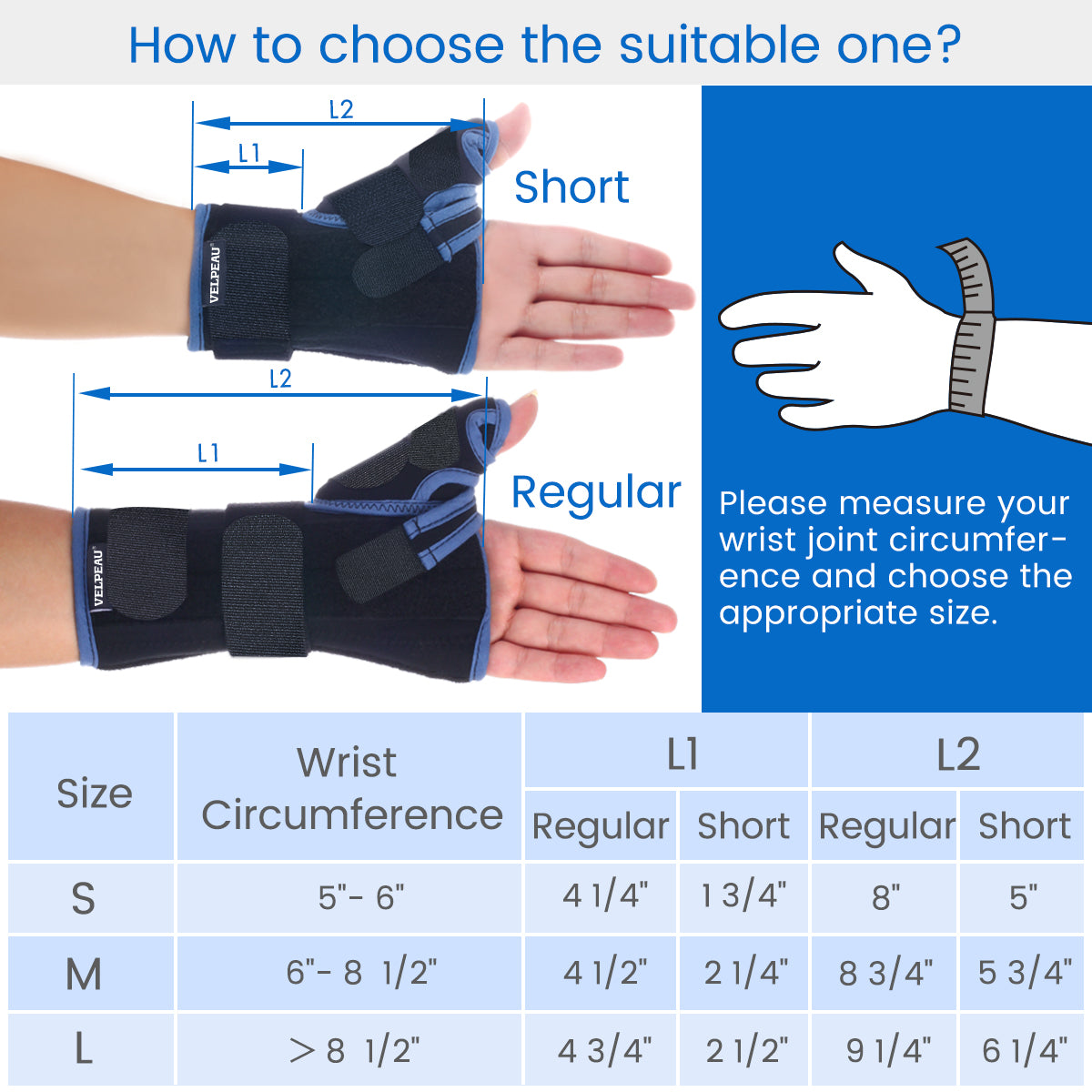 How to choose the suitable one?
1-Please measure your wrist circumference before purchasing and choose the right size to ensure proper fit and performance.

2-Short is going to end just past your wrist. Regular will end mid forearm.
| Country | Manual | Link |
| --- | --- | --- |
| English | VP0902B VELPEAU Wrist Brace with Thumb Spica Splint Short | Preview Download |
| Francias | VP0902B VELPEAU Wrist Brace with Thumb Spica Splint Short | Preview Download |
| Deutsch | VP0902B VELPEAU Wrist Brace with Thumb Spica Splint Short | Preview Download |
| España | VP0902B VELPEAU Wrist Brace with Thumb Spica Splint Short | Preview Download |
| Italia | VP0902B VELPEAU Wrist Brace with Thumb Spica Splint Short | Preview Download |
| Português | VP0902B VELPEAU Wrist Brace with Thumb Spica Splint Short | Preview Download |
| Россия | VP0902B VELPEAU Wrist Brace with Thumb Spica Splint Short | Preview Download |
| 中文 | VP0902B VELPEAU Wrist Brace with Thumb Spica Splint Short | Preview Download |
| 日本語 | VP0902B VELPEAU Wrist Brace with Thumb Spica Splint Short | Preview Download |